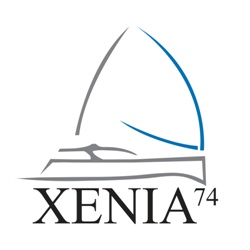 Previously named Lady Alliaura 2
Onboard

Resort Course

N/A

Full Course

N/A

License

Master

Air Compressor

Not Onboard

Tanks

8

BCs

8

Regulators

8

Wet Suits

0

Weight Sets
4
# of Divers
4
Dives/wk
3
Night Dives
0
Dive Lights
4
Diving Info
1 dive per day max. 3 per week. 4 Divers Max.

Diving currently offered in VI only. Rendezvous in other locations.

First Mate is the Dive Master. Diving is only for certified divers. If you have not dived in 5 years we ask you take a refresher course before diving from the yacht.
Diving Costs
Costs included for certified divers only. BCs, regulators, tanks, weight sets included.

If the yacht can not provide equipment for you, we will work with you to rent what is required.

Bring your own wet suit or rent one locally.