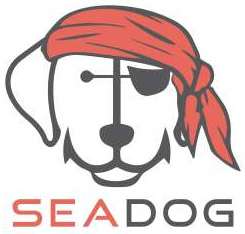 SEA DOG GUESTS COMMENTS
Outstanding Job!
It was my first time yachting and it was wonderful. I especially enjoyed riding the mopeds around Anegada and hiking around The Baths. Keagan did an outstanding job helping us with our itinerary and helping us decide what to do along the way to make sure we got the most out of our trip. He was also a generally nice guy to be with. I was especially pleasantly surprised to have AC in our cabins for a good nights sleep. Toys were good but I mostly enjoyed laying out in the sun relaxing. Captain Keagan did an outstanding job and 'tolerated' us well :)

Claire was absolutely amazing. Every meal was incredible and it completely exceeded any of our expectations. She immediately became part of the family. She was 100% a part of what made our week on board so great and I couldn't imagine the week without her.
Made the Trip!
I will say our experience with Keagan was outstanding. The service that Keagan offered us and the knowledge of the islands made the trip one of our best to the Virgin Islands. He went above and beyond to make sure the trip went well. I really appreciate that Keagan rolled with the flow and changed course whenever needed. I would say that I would only charter with Keagan in the future! Claire was phenomenal. She also was working incredibly hard, but cooked us amazing meals and took care of the ship while letting us enjoy ourselves. We love her. Thank you for everything.

We Lucked out!
We lucked out!
10/10 - highly recommended.
We couldn't have lucked out anymore! Keagan you made this a lifetime experience.
Very professional yet also great fun when required! Hard working and very committed to keeping customers happy. Claire made amazing food, she is a great chef. Food was bloody amazing and I think Claire is simply fab. She worked really well with the captain and had a very caring attitude towards clients and always checked up on our welfare. I would love her to be a chef on my yacht in the future!
Thank you so much and we will keep in touch!
Until Next year!
Captain Keagan.
Captain our Captain, thank you for an awesome adventure for our family - we thank you! We visited many places we knew of and many we didn't. We are grateful that you shared this with us, your knowledge and your expertise, but most of all your laughter and companionship.
Claire was absolutely amazing. She always kept everybody's spirits up not only with great food all the time, but with her personality as well. She made sure we were all relaxed and comfortable when lounging, and energized and excited when it was time to explore. Until next year guys!
Memorable Experience!
We had not taken a "full on" family vacation together in 12 years or so. So this was an important decision for me. It was a total surprise for all of my family as they opened their Christmas presents this year. We really connected with Keagan. Claire was fantastic! They both just felt like just another member of our family. Claire cooked amazing food all the time!
She was so easy to get along with and had an amazing sense of humor. We had an amazing time snorkeling, just chilling, jumping off the Willy T and hanging in the most beautiful spots in the BVI. We will have years of memories from this trip. We plan to keep in touch and rebook as soon as we can! Thank you for the incredible memorable experience!