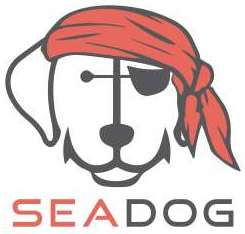 CREW PROFILES
Title
Name
Nation
Born
Licenses
Captain
Keagan Steyn
South African
0
RYA Yacht Master
Chef/First Mate
Claire Nazarri
Australian
0
STCW
Number of Crew: 2
Languages: English
Crew Profiles:
MEET THE CREW - 2019/20 SEASON
Captain: Keagan Steyn
Chef/First Mate: Claire Nazarri

Keagan completed his Royal Yacht Academy (RYA) Coastal Yacht Master License with Commercial Endorsement in June 2017. His love for sailing began through exposure to boating and sailing with his family, particularly in the Virgin Islands. He has over two thousand logged miles and has captained charters in the USVI and BVI.

Keagan has led an adventurous lifestyle during his 25 years, beginning with his early years in South Africa and life on a game farm riding ATV's, camping, hunting and skeet shooting. His family relocated to the USA where he continued his outdoor adventures water skiing, wake-boarding and boating at their lake house in Virginia as well as snow skiing, snowboarding and dirt bike riding. He has also bungee jumped the 3rd highest bungee in the world at 216m, has been shark cage diving and sky-diving. He too is scuba certified.

Keagan took a gap year after high school and back-packed through Fiji, Australia, Thailand, Cambodia, Panama and Cost Rica before attending Colorado University where he earned his degree in marketing and in addition, an entrepreneurial certificate.

Keagan is a 'people person', hence enjoys meeting new people and building close relationships with others. His peers describe him as an outgoing, enthusiastic person with a positive attitude and terrific communication skills.

Claire is a bright and vivacious young professional raised in a gold mining town located 600kms north east of Perth, Western Australia; with a passion for life and the great outdoors. Her weekends growing up were filled with plenty of adventures including camping, swimming, boating, sports and a multitude of other activities, with several of her cousins and family friends. More recently, she has spent a lot of time snowboarding and hiking the Canadian Rockies when not on a yacht.

Growing up with Italian grandparents food was not just something you needed to survive but something that would bring family and friends together. Claire can't remember a time where she wasn't in the kitchen cooking, laughing or looking for her next adventure. Combining her love for all of the above, there was no doubt about moving from the corporate world to a life on the water sailing the seas. With 2.5 years on the water, Claire is an internationally experienced chef; having worked in the Mediterranean and Caribbean; with no near future plans of taking the wind out of her sails.

With their knowledge of the Virgin Islands and Keagan's sailing skills they look forward to taking you places that these beautiful waters have to offer, whether you wish to relax, be active, meet others or experience the local bars and restaurants, they guarantee to tailor your experience and wow you all!