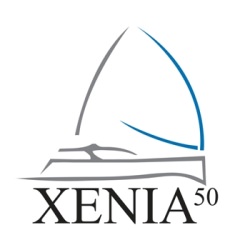 XENIA 50 GUESTS COMMENTS
February 2018

Dear Jade and Peter,
We can't that you enough for such fabulous week!! Despite the occasional rain shower and chilly water we loved every second of this week!! Your hospitality, expertise and food beyond delicious and gorgeous will always be remembered. You are the Hosts we will chose the most. We hope to see you again soon! Thanks again, Barb & Jake , Mindy & Bob NJ

February 2018
A dream Vacation! Another trip off my "bucket list" Fantastic food and wine shared with great friends. Jade and Peter Treated us like family, welcoming us into their "home".
Karen and Frank


Thanks for the food, the fishing, the drinks, the memories! Next time no christmas winds!
lots of thanks!
Jean and Hank


Jade and Peter, Thanks for making a memorable week. No matter the christmas winds, your food was Obscene! thank you!
Meg and Chris
Christmas 2017
From the clan Jennifer, Tim, Abby, Ali, Nathaniel (and Sylvia) - Peter and Jade, Thank you so much for a FABULOUS Week! We Had a BlastI You have been so wonderful with the kids. Nathaniel is coming home a much braver boy. The food was amazing we will be relieving it through Abby's endless food photos. The service was impeccable. we really cannot say enough. I have a feeling that Abby may get a Mermaid tail for her birthday. Hope to see you again. If you are ever in Boston or Maine, please look us up! If you lower your standards we'd love to have you stay!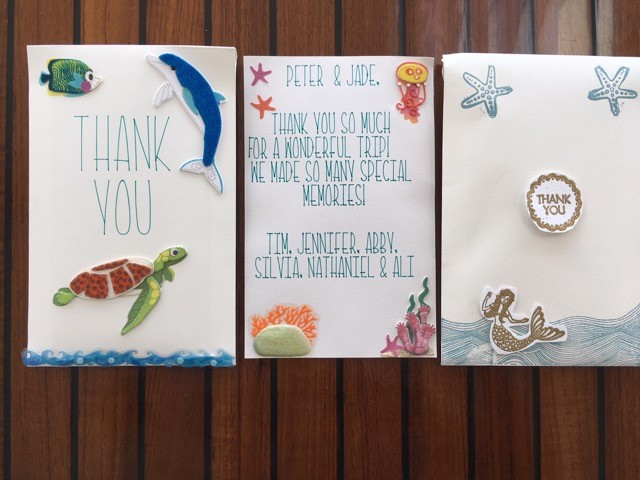 November 2017
Celebrating our 10th anniversary ( even though it's only been 9 years) with our best friends Gabe and Rechel.
Jade and Peter exceeded our expectations with their professionalism Knowledge and Charisma. their Attention to detail was fabulous and the culinary experience was magnifico<3<3<3<3 also the fishing was incredible- two Dorado, a king Mackerel, several Tarpon !!
Frank & Melissa
Louisiana

Jade and Peter Thanks so much for such a fabulous week on Xenia 50! this trip has been amazing. i cannot thank you enough for your kindness, dedication and determination in making our vacation such a success. your attention to detail in everything will never be forgotten. We wish you both safe travels on your future voyages & hope to see you both again soon.
Much love to you both Gabe and Rechel. ( No MOB! )
Louisiana
November 2017
Thanks so much for the five ***** food, service, accommodation and scenic views. We had an absolutely wonderful time and look forward to the second time.
Gayle & Jim
Maryland
July 2017

"Carol - Huston, Texas
The Best sailing trip ever! Not a single disappointment along the way, rather Jade and Peter out did themselves time and again with their amazing sailing , food and customer service. We will be back!
xoxo Carol"

"Sandy & Cathy - La grange Georgia

Fabulous sailing and each meal a culinary experience! Jade and peter were the perfect host to a beautiful vessel. they anticipated our every wish and were truly a great team. We enjoyed every minute. we will partner again!
xoxo the winslows"

June 2017
Mascioli Albuquerque & Family - Brazil
Thank you Jade and Peter
We had a wonderfull Time and made fantastic memories. The food was incredible and you were very sweet with the kids. We are sad to leave but hopeful to come back.

isabella , 8 yrs old
Thank you Jade and Peter
I really liked your food because it is different. i really liked jade and Peter because they are fun an nice. I really liked it is a sail boat because we can sail in it. I had fun doing this time with you =) I really liked the place we went because they were beautiful and nice. i liked that when we were visiting the islands because thy were very interesting. Jade thank you for taking us to see the turtles. Jade think you as well for taking us to Snorkel on our last day.. I liked it because we saw lots of fishes and coral. Peter thank you for putting all the films we wanted Tobago cays because i saw 8 turtles 15 sting rays. i like to be there because the beach there had a lot of shells and rocks. so thank you so much!! you were very well doing your work.Peter you were a very good Captain for our boat. In Bequi i really liked that i saw a water snake. Jade i liked that you played with me. Jade i liked you because sh is fun and i liked peter because he was a very nice captain =)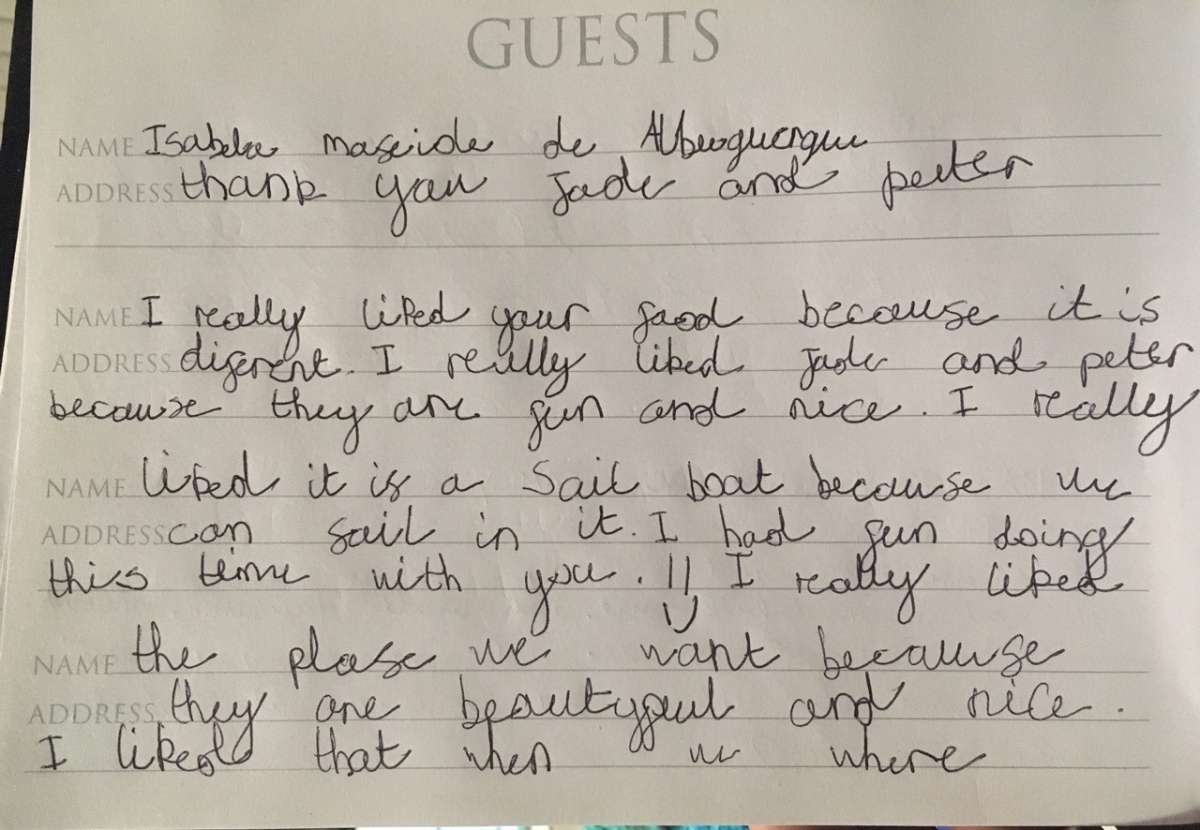 May 28th-June 4th - Sharnberg party
Dear Jade and Pete,
Where to begin? Our time on Xenia 50 has been Memorable! From the first day we set foot on this Beautiful Boat we have been treated like royalty.
The sights the snorkeling, the sailing, the Paddle boarding, and the blissful relaxing have all contributed to this fabulous family vacation. And the food!!! Wow - we have loved every single meal, appetizer and beverage. You have spoiled us completely and we're all leaving fat and happy. Thank you for your gracious and generous hospitality!

Cheers,
Jade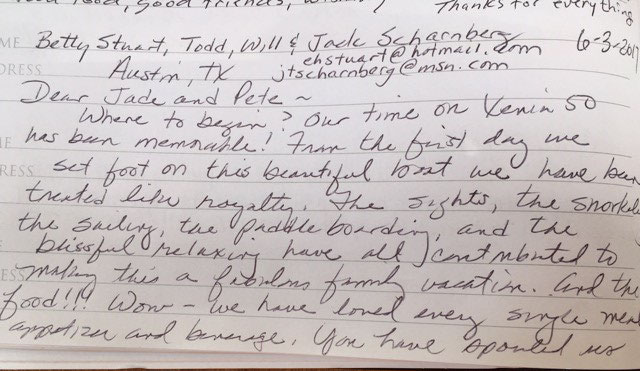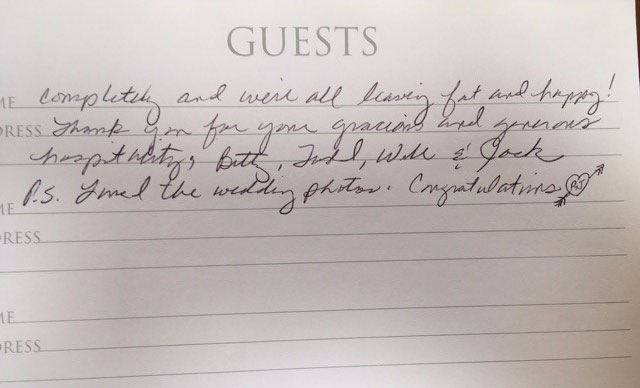 7th - 12th May - Miglicco Party - Broker Feedback
What was your first impression of the yacht? = Exactly as shown on website. Clean and ready.

Was advertised equipment onboard and in good condition? - Yes

Did the skipper/hostess make you feel welcome and comfortable onboard? - Absolutely

Did you feel free to choose activities? - Yes

Please provide specific comments regarding your skipper and hostess. - Pete and Jade simply could not have done anything further than they did. They made our trip memorable

Were the meals and beverages as you expected? - Exceeded all of our exceptions by miles. I may not ever enjoy my favorite 5 star restaurant the same 😜

If you made any special requests were they met? - Any requests were always met

Was this your first visit to the BVI? - No

Would you recommend this yacht for a charter vacation? - Already have, numerous times


7th - 12th May - Miglicco Party
"We have no words for how relaxing and beautiful this trip was for us.
Pete and Jade treated us like royalty, Excellent Crew Thank you! "
Gary and Linda Miglicco, Little Elm TX

"We thank you for putting so much effort, work and skill into making our trip such a memorable experience. We will recommend y'all to friends/family/others. Thanks again!! PS Food was A+++"
Dave and Patty Wheeler- Montgomery Texas


"Good Food, Good Friends, Wishing it would never end!
Thanks for everything"
From Tenny & Danny Miglicco, Lake Charles, Louisiana
April 8th - 29th - Brazier Party
"Such an incredible, relaxing, enjoying pampered week. You both are an amazing team. Best wishes to you both in your life together and in your career. "

Gord of Greater Bowser added;
"Enjoyed the pleasure of your company. You two were more than staff, you became part of our family.
Your experience and skill were beyond our expectations. Wishing you all the best. Hope to hear from you in September while you are in Errington- with smiles Gordo"
Kosh and Gord Lipke, Bowser BC Canda

"Thank you so much Jade and Pete for making this week so incredible. It wouldn't have been the same without your incredible service! You guys make the Xenia an incredible experience it wouldn't be the same without the two of you. Excellent Creative meals, attention to detail, small requests like the hammock, the tube, excellent cocktails… Thank you! "
Jaques and Michelle Du preeze Campbellville, Ontario Canada

"60th Birthday Cruise of a lifetime! We had planned this for 10 years and it exceeded all expectations. Beyond beyond!!! Exceptional!!! Jade and Pete are the best of the best!!!!
Mermaid and Captain Extrodinaire!!!
Thank you!"
Barb and Dan Brazier, Severn Bridge, Ontario, Canada

22nd - 29th April - Brazier Party
"Thank you so Much for your incredible service this past week. The two of you made our week on the xenia Marvelous. Please know that you are really great at what you do! you make an incredible team and work so well together. Thank you for being so kind and helpful and going that extra mile to make our stay on board so very special. All the best- Jaques and Michelle"


8th - 29th April Braziers - 60th Birthday Extravaganza!
"Jade - First Mate
What can anyone begin to say to describe the mesmerizing mermaid that you are .
you are a culinary wiz of an extraordinary kind- your creativity in the kitchen is simply masterful. Your personality shines brighter than any sea glass. you have a zest for life that is contagious . you are a mesmerizing Mermaid! thank you for making our 60th Birthday trip of a lifetime beyond all our expectations- we are xenia find for life, we have the t-shirts to prove it!

To our amazing Captain
Captain of the seas
Captain of the water toys
Captain of our 6 man dingy
Captain of the blender and all heavenly cocktails extroadinaire. Captain of our three week creative amazing routing chart!!
Your "adventure seekers" are beyond thrilled and we will never forget all that you have given us. you give so much of yourself and it is so very appreciated! thank you for making our 60th birthday so very special. we will never forget our time with you on Xenia 50 so very special.
Love, Barb and Dan


15th - 22nd April Brazier Party
"Pure fantasy brought to reality can't thank you both enough"
Tim Brazier and Angelo Musco- NYC

"You have made two 60 year olds so happy!
Thank you just doesn't say how much we appreciate everything you do. You are masters and we will never forget you both.
Much love Barb and Dan

8th-15th April - Brazier Party
A truly incredible week, can't wait to do it again. Better than a 5 star resort"
Carrie and jim Galea, Millgrove, Ontario, Canada

"Thanks for everything - We had a blast You guys were amazing"
Fran And Eric Torante



18th- 25th March

A Perfect, perfect family vacation-Jade and Peter-thank you so much for an incredible week which far exceeded expectations in every way. Your patience, dedication and talent made our vacation The food... words cannot describe it! Thank you, Thank you for an awesome week- we all Hope to have a week with you again xoxo"
Caroline, David, John and Chris Ryan

A truly perfect family vacation! Highly recommend a trip on Xenia 50 with Jade and Peter, it cannot be topped!"

Susan and Richard Russel

Christmas 2016
Our trip was great on Xenia50. The crew, Peter and Jade, were really super, with Peter navigating us to beautiful snorkeling locations and mixing up great cocktails, and Jade cooking amazing meals 3 times a day. The boat, while 2 years old, looks brand new and worked really well for our group. Finally made it to Anegada and loved the beaches and lobster there. Xenia50 and crew should definitely be on your highly recommended list of charterers.
Thank you for a great holiday.
Reed & Leslie

July 2016
Our Experience aboard the Xenia 50 has far exceeded our expectations! the service and hospitality the Jade and Peter showered us with far and wide was impeccable! We were spoiled with all the culinary delights that Jade prepared for our family! both Peter and Jades knowledge and professionalism introduced and enhanced our love of saying in the BVI. This truly was an outstanding vacation and one that will carry our most treasured memories forever!
Love, Evelyn, Gary, Noelle, Eva, Crystal
June 2016
From Rich and Vicki;
"Everything was wounderful, awesome food and AMAZING SERVICE, thank you both for our perfect VACATION!

From Sally and John
What a pleasure meeting Peter and Jade Everything was beyond amazing and wonderful!

From Stephen and Arjiel:
Difficult to put into words how wonderful sailing with Peter and Jade was. We were treated like Kings and Queens, Princesses and Presidents, to the point of feeling guilty. Both exceptional chefs! Xenia 50 & Crew deserve each other!




June 2016
Thanks Jade and Peter for a fabulous vacation! the Boat is amazing and Exceded our expectations crew were top notch fun and full of knowledge! Food was Fantastic and we were pampered the whole week! this is a trip we will never forget and we thank you for helping make this trip a great family vacation!
Christine, Adrian Kyle & Ryan

June 2016
Jade and Peter,
Awesome boat... Check! Awesome weather... Check! Awesome food... Check! Awesome scenery...check! Awesome service...check! GREATEST HOSTS ON THE PLANET ...DOUBLE CHECK!!
Thank you for a fantastic week, one that we will never forget. looking forward to being back with y'all soon! Cheers!! Kellie, Drew, Adam and Ry

APRIL 16-23, 2016
Sorry for the delay in getting back to you. We had an AMAZING time! Peter and Jade are truly truly truly fantastic. The boat was amazing and the food and service were better than we ever could have imagined. Jade (with the occasional Peter meal butting in on her turf) made the most amazing food. Super fresh, super delicious, changed up everything pretty much every day. We never wanted for anything, they had a general outline of a plan for each day and would give us the rundown and ask us what we thought and if there's anything we'd want to change or do more of. Peter was a great captain as he made sure the boat was always positioned in the best possible area for the least amount of waves and swell in the different coves. They were super gracious and the level of service was off the charts. We really can't say enough about the trip and would love to submit whatever review we can.
March 2016
What an amazing week. Peter and Jade went above and beyond for my three children and me. Thank you for such a memorable adventure. The trip of a lifetime! ❤️ the Taylors

New Years 2015/16
We had a wonderful time. Meals were excellent, drinks were fun and creative. Peter and Jade were superb hosts and leaders. We WILL be coming back!
PS we also loved the high tech boat!
The Graass family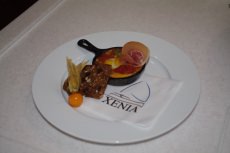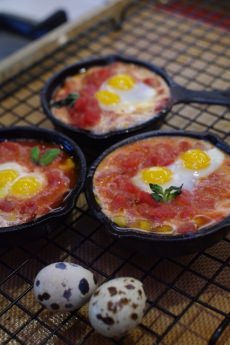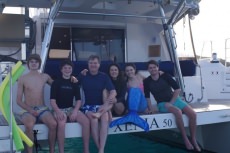 June 2015
Once again, thank you very much for the fantastic trip. We wish we had more time.

This trip was truly the gem of the fam trip. Nobody was expecting such a beautiful boat, a friendly crew and a superb chef. Personally, the cold soup of avocado and cucumber was my favorite meal in the entire week!

The feedback from everybody was spectacular. They were very picky checking how clean Xenia was. Also, highlighted the quality of the amenities, the orchids in the bathroom, the customer service, all snorkel equipments new and the detail of the final and amazing gifts.

Once again, many thank you for the amazing day!

Tania
May 2015
Hi Pete & Jade,

Thank you again for lunch - which was absolutely outstanding!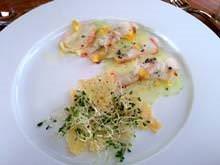 May 2015
I just wanted to say THANK YOU for a terrific lunch on Friday. It's was over the top delicious with a wonderful presentation. Loved the wine too :-)

You're awesome!

Sue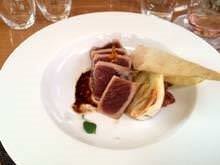 May 2015
Thank you both for an excellent lunch, I thoroughly enjoyed it especially the lobster starter.

Have a great summer.

All the best,
Liz
May 2015
Hi Jade & Peter

I just wanted to thank you both so much for inviting me for lunch on Saturday. It was absolutely delicious and I was blown away by the flavours of a well-balanced meal. The chicken with preserved lemon was incredible as was the raddish and fennel salad. It was all beautifully presented and the clean plates of all guests said it all!

Thank you for making me feel so welcome.

Kind regards
Trudi K
May 2015
Dear Jade and Pete

Thank you so much for the hospitality on Xenia last weekend. Susan and I enjoyed lunch very much.
Looking at the image below, seems others did as well.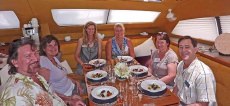 New Years 2015/16
We had a wonderful time. Meals were excellent, drinks were fun and creative. Peter and Jade were superb hosts and leaders. We WILL be coming back.
PS we also loved the high-tech boat!
~ The Graass family