BONAPARTE GUESTS COMMENTS
We invite you to read our reviews on trip advisor for Bonaparte

We have collected a lot of great reviews from our gracious guests on trip advisor for you to consult

https://www.tripadvisor.com/Attraction_Review-g147416-d14798044-Reviews-Bonaparte_Yacht-Nassau_New_Providence_Island_Bahamas.html

thank you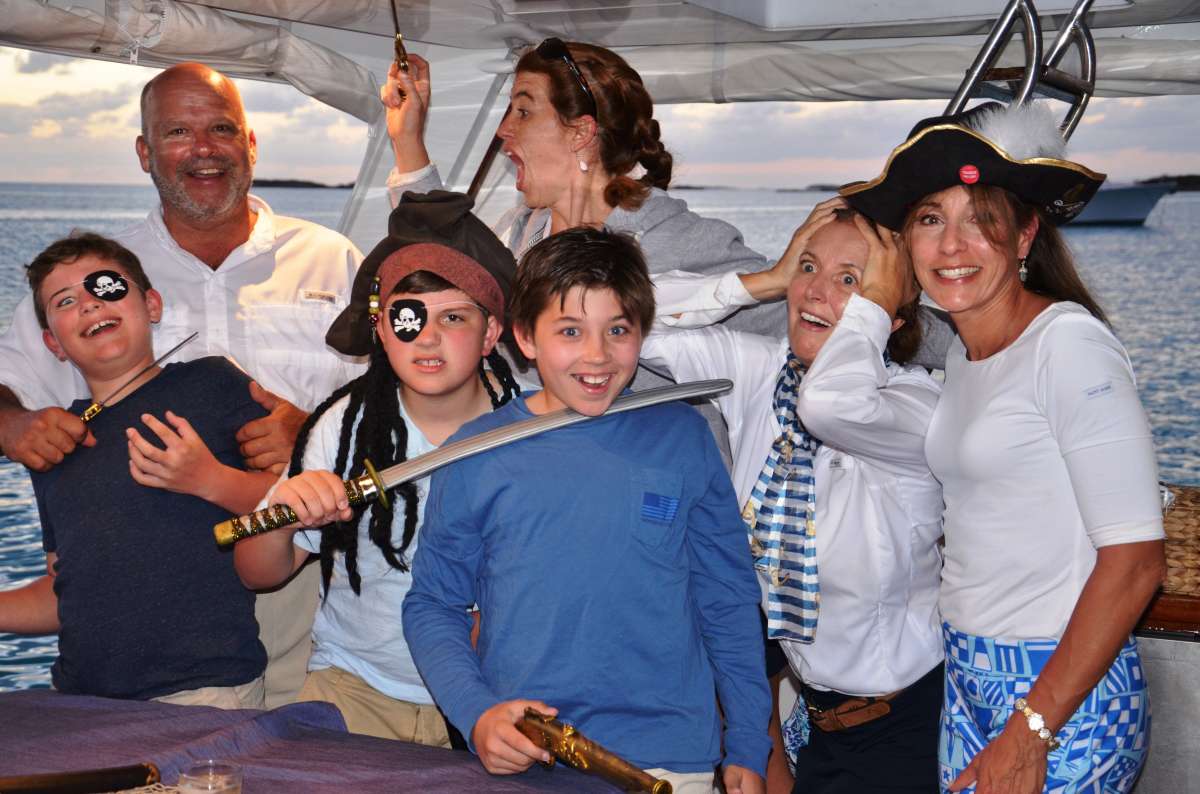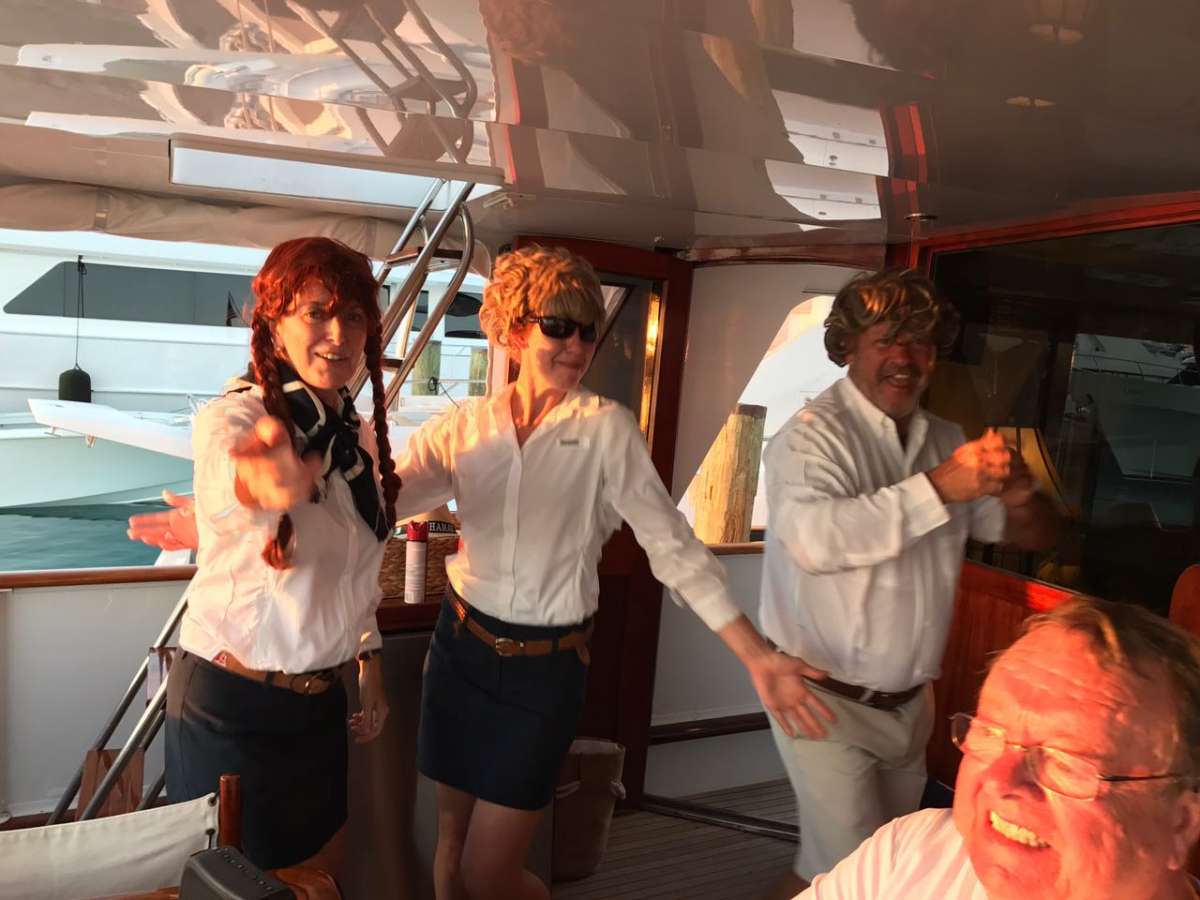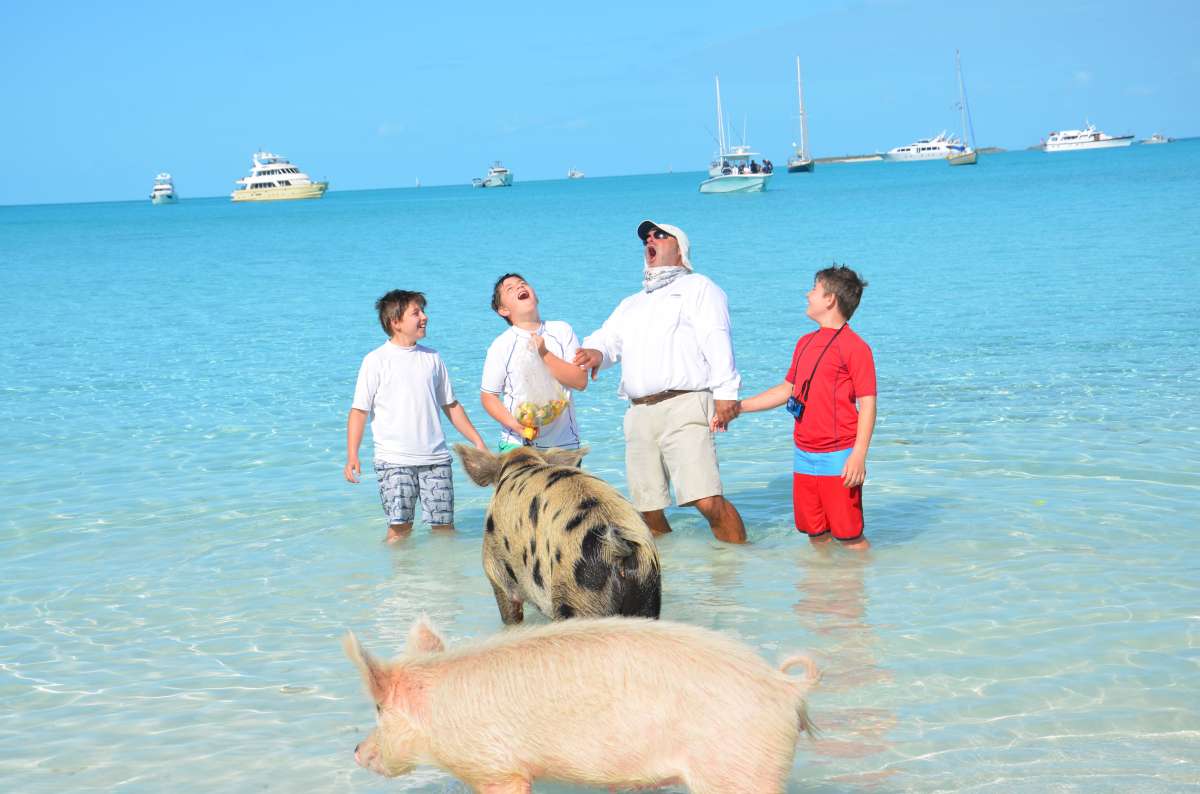 Day charter perfection!
We just returned from a week-long family vacation on Paradise Island and we all agree that the highlight of our vacation was the day we spent with Francois and Annette on Bonaparte. First of all, the boat is absolutely beautiful and very comfortable and spacious enough for our large group. Then, add to that these completely wonderful, gracious people spoiled us the entire time... Perfection!

We enjoyed mimosas and a light breakfast of fresh fruit and delicious croissants on our cruise out to Rose Island. Once we were anchored, we were faced with a dilemma.... What to do?!! Snorkel, jet ski, SUP or kayak? Decisions, decisions. Or, should we just relax on the lounge chairs on the deck? Go explore the beautiful beach on the island? Fortunately Francois, along with some help from crewmate Ashton, couldn't have been more accommodating to make sure a good time was had by all!

Once we were done frolicking we were all ravenous for lunch. What we were served was beyond our expectations. Annette truly is an amazing chef! The tenderloin and lobster tails were absolutely delicious, not to mention the gravy and side dishes. The potato salad was so ridiculously good we couldn't stop eating it! And for our daughters Annette made every kids favorite... Chicken tenders and French fries of course! Then she asked what we would like for dessert and our youngest yelled "Chocolate cake"! Well guess what? Yes, Annette had even baked a chocolate cake. And of course you can't have chocolate cake without ice cream too!

They thought of every little detail and had anticipated our every need (well, our every want, because I certainly didn't need chocolate cake! 😄). They even gave the girls hot chocolate and all of us blankets on the cruise back when it became a little chilly. Our day on Bonaparte was wonderful, however it was Francois and Annette (and Marie of course!) who truly made it exceptional.

It is the people you are with, not the place, that make the experience amazing and memorable. So, Francois, Annette and Marie, thank you so much for making our day a truly special and memorable one!

Michelle and the gang

Absolutely First Class!
Feb 26, 2015, Nassau Rose Island day charter with 13 guests, planned as a surprise for the charterers niece.

Absolutely a first class operation. Very nicely appointed boat with a friendly, efficient crew. Made us feel like we were home. (BONAPARTE) has a large number of water toys including two jet skis, two kayaks and paddle boards. The food was gourmet and the best meal we had while we were in the Bahamas.
Francois and I talked (after I arrived in Nassau from California) .he suggested that since we had the boat for 8 hrs perhaps our best use of it was to go to Rose island for the day. We totally surprised all our group by walking by the boat and me suggesting to ask if we could look it over. Once aboardoff we went! We had a late lunch around 3 and headed back. It was all my niece had dreamed about.

BONAPARTE charters in the Bahamas
Two friends and I decided to take a day charter with Captain Francois and Annette and we were blown away by the perfect service, excellent food and wine, and of course the beautiful classic 70 foot Burger, with all the toys such as paddleboards, canoes, jet ski and diving equipment. We sat at anchor enjoying the lovely azure waters of Rose Island, having cocktails and tasty snacks like Annettes famous avocado, cream & tomato spicy dip with tortilla chips! Where did the time go? We will definitely be back for more of the same, maybe on another island in the Exumas!
Thank you Francois and Annette!
TC from the UK
July 2014

Elegant boat, Classy Crew!
The title says it all! Susan and I have been in the Bahamas cruising with others but never come across an experience that has been so much fun and exposed to a crew that was so considerate of our needs. Francois and Annette are wonderful and BONAPARTE is a true classic yacht that journeys you through history as well as the Bahamas paradise. All the toys are there to use, the meals are gourmet with elegant table settings and laughter prevails. In short, we want to spend more time with them on a boat we love. We think that the time we had on Bonaparte is unique in the Bahamas and we would not hesitate to recommend it to anyone. We will be back.
Susan & Al
April 2014

The cruise on BONAPARTE was unforgettable.
Thank you so much for all your hard work. Everyone was blown away by the professionalism of the crew and their eagerness to exceed expectations. We could not be happier with the service you provided...top class all the way. Captain Francois and his mate Annette were incredible Hosts...very hospitable and friendly. The food was very impressive and high quality. Once again, thank you so much, BONAPARTE, for this unforgettable time in our lives. We will certainly return and recommend BONAPARTE in the future.
Louise and John
February 2014

Once in a lifetime experience. Friendly and accommodating.
I would first like to say that Captain Francois and Annette are exceptional people. Very attentive and very warm and friendly. Can I also say the food was excellent. The freshly baked croissants and fruit were just what we needed to start our amazing day at sea. We all had breakfast before we sailed but couldn't pass this up. The Surf and Turf lunch was something out of a gourmet magazine! Chef Annettes homemade gravy could be drizzled on cardboard and it would still be delicious. My friends and I wanted a fun, relaxing day away from our husbands and kids and that is exactly what we got on Bonaparte. From the kayaks and paddle boards to the picnic setup on the beach and our relaxing cruise past Atlantis hotel on our way back in, I would highly recommend them to anyone I encounter. Looking forward to chartering with BONAPARTE again in the future.
Celia Nassau
June 2014

Simply the best - BONAPARTE
My family and I had a blast on BONAPARTE. It was the highlight of our vacation in the Bahamas. We were welcomed aboard by Captain Francois and his crew Annette and Trevon. We left the dock and in less than 45 minutes we arrived at beautiful Rose Island. Upon arriving, the crew put all the toys in the water - the jet ski, kayaks, paddle boards and the dinghy. They took us to the big, beautiful Victoria beach on Rose Island where Captain Francois and Trevon made sure we had everything we needed while Annette prepared a beautiful lunch for us. We had surf n turf, lobster tail and juicy perfectly grilled steak with a choice of salads. After lunch we got back in the water and fooled around and had more fun. Finally it was time to get back on the boat and leave. After all the toys were back onboard, they pulled up the anchor, blasted the horn and took us right back to our hotel marina. This trip was worth every penny and was one to remember !!!
Quint
Miami
July 2014

What a marvelous trip!
Upon arrival, we were warmly greeted by Captain Francois and his Mate Annette. We were given a tour of the boat and made aware or safety procedures. Once settled in our luxurious cabin with adjoining bathroom, we took the time to admire the beauty and quality of Bonaparte. The restoration project took Francois and Annette a little over a year of hard work and the result is astonishing. We got many thumbs up from onlookers as we were underway. Our 5 day cruise aboard Bonaparte let us discover the Bahamas without any planning from us, as we gave Captain Francois carte blanche. We were taken to magical beaches and coves which we will forever cherish. Aboard Bonaparte we were treated like Royalty. The aft deck with its cozy dining area is absolutely fantastic. The fore deck is a great place to quietly watch the sunset.
Thank you Francois and Annette for a wonderful vacation
Paul and Johanne, Montreal
June 2014
Family Vacation
A Fabulous Family Adventure: It was the vacation of a lifetime for our family - a beautiful boat, perfect weather, daily adventures, and delicious food. Captain Francois quickly learned what activities our family enjoyed and had wonderful recommendations each day for how we should spend our time. This included kayaking through crystal clear waters, tubing, jet skiing, snorkeling, fishing, and just plain relaxing on what felt like our own private beaches in paradise. Annette took great care of us with her delicious meals and snacks, caring service and her beautiful photographs. She is an artist and a delight! We could not have enjoyed our time more.
Tradition
How do you start a tradition? You book the MV Bonaparte one time - you'll return year after year! I must admit to a certain amount of trepidation in booking a week's charter on a boat we had not seen close up with a crew we had never met in person. After all, Web sites always show only the best (and sometimes pretty outdated) side of things. MV Bonaparte is everything advertised and more! The boat is immaculate, the service is impeccable and the crew is a delight to get to know. Each location the Captain took us to was another slice of paradise. Each activity another great experience with quality equipment and first rate assistance. Each meal attested to Annette's exceptional artistry in the galley. Our 25th wedding anniversary turned out to be just the start of a new tradition! Thank you Francois and Annette and we'll see you next year!!!
Staniel Cay
We were so relaxed from our fabulous week barefoot and pampered on the Bonaparte! Annette and Francois were gracious hosts, exceeding all of our expectations. She said, My job is to make dreams come true. That they did! The Bonaparte is a gorgeous boat, with details that mark its distinct beauty. the teak, comfortable accommodation and impeccably clean. Our hosts couldnt do enough for us. We lacked nothing, as they anticipated our every need. Annette is a gourmet chef, always providing a unique culinary experience. Each delicious meal was carefully thought out and prepared to meet our every need. We woke up each morning to the smell of freshly brewed coffee that was prepared cup by cup. Breakfast was served at our leisure; eggs, bacon, sausage, fruit, freshly made muffins and these cute eggs, cheese and ham muffins. Lunches and Dinners were delicious and healthy. Our favorite was the steak and lobster and Tarte Tatin dessert. Francois took us to a different, majestic cay each day. We would settle in to the front of the boat, with the warm breeze blowing , taking in the view of the water that looked like a paint chip card, with the different shades of turquoise. A trip to Staniel Cay was fun as we petted Nurse sharks , and ate at the local restaurant. The gorgeous yacht, your delicious meals, the beautiful cays, experiencing the turquoise Bahamian waters, the new found friendships...an amazing trip that puts this vacation on the top of the list! Au revoir!
Day Charter
OUTSTANDING!! Our family was so fortunate to do a day charter aboard the Bonaparte. Everyone had a great time and it was the highlight of our vacation! Francois and Annette are wonderful hosts along with the crew Ashton & Charli. They were so attentive and catered to our needs the entire day. We left from the Atlantis and went to Green Cay for the day. Francois even let the kids take a turn at steering the yacht. Once we got to Green Cay, they setup a beach camp for us and we had the island to ourselves to explore, snorkel, swim, jet ski, paddle board, etc. For lunch, we went back to the yacht for Annettes fabulous steak, lobster, and all the sides and desserts. Absolutely delicious! After lunch, we resumed our adventures on the island and Francois took some of the family to another cool snorkel spot. The day was perfect in every way!! To Francois and Annette. Much thanks to you. Our family cannot stop talking about the fun we had on the Bonaparte. It was truly an amazing day and one we will always remember!