CREW PROFILES
Title
Name
Nation
Born
Licenses
Captain
Konstantinos Ziogkas (Kostas)
Greek
1984
Chef
Nikos Giannousiadis
Greek
1976
Number of Crew: 4
Languages: Greek, English, Italian
Crew Profiles:
Professional English Speaking crew of four persons. The crew is child friendly, hard working and always striving to have happy guests onboard. Their aim is to offer the guests a home away from home.

CAPTAIN – Konstantinos Zogkas
Captain Konstantinos was born in 1984 and was raised in Piraeus, Greece. Because of his love for the sea he joined the Marine Academy. He started working in the yachting industry 6 years ago. He holds a Captain's diploma and has a great experience. In the luxury yacht industry he was working for M/Y SUMMER DREAM, M/Y ONEIRO, M/Y IVI, M/Y DIVA, M/Y LUXUS, M/Y NITA, and M/Y O'PATI. Among other certifications he also holds GMDSS, RO-RO Passenger certifications, fast boat license, SSO and Medical Care diploma. Captain Costas also has a scuba diving license PADI 3. He has a great computer knowledge and is keen on learning. In his free time Captain Konstantinos likes scuba diving, reading, sailing, travelling, harpoon fishing and listening to music. He speaks Greek and English.

CHEF – Nikos Giannousiadis
Chef Nikos was born in Athens in 1976. He graduated from culinary school in 2013 and since then he has worked in high profile restaurants, hotels and private residences in London, Athens, Serifos and Antiparos. His last working experience was onboard M/Y IF. He has also attended seminars in classic Italian cuisine, Chinese cuisine and wine tasting. Nikos is a truly skilled and creative Chef, who really loves his job! When not working, he enjoys travelling, photography and playing tennis. He speaks Greek, English and basic Italian.

STEWARDESS – Anastasia Roumelioti (Natasha)
Natasha was born in 1982 in Piraeus, Greece. She is single and she loves her job onboard Piola! The combination of her extensive experience onboard different yachts and her willingness to offer a high level of service made her transition into the yachting industry the right choice. She has worked on charter yachts the past 17 years and loves catering to her clients. She works very well under pressure and during her off time she enjoys reading, swimming and dancing. She gives attention to all interior details and offers a great service. She has a bright personality and all clients praise her hard work and patience. She worked in Zaliv III, Sapphire, O'ptasia and many more yachts in the past. She speaks Greek and English.

DECKHAND/SAILOR – Konstantinos Havdoulas (Kostas)
Kostas was born in 1983, at Athens, Greece and has started his career in luxury yachts since 2011. His experience is highly appreciated and he worked successfully as a deck hand in luxurious yachts in Greece (M/Y ALEXANDRA, M/Y ELISA). He has successfully passed all the required courses in life saving, saving techniques, firefighting, first aid techniques and is a holder of a fast boat driving license. When he is not onboard, he enjoys swimming, reading, snowboarding, cinema and loves to travel. He speaks Greek and English.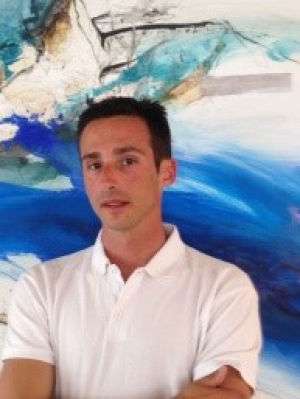 Konstantinos Zogkas
Captain
---
Nikos Giannousiadis
Chef
---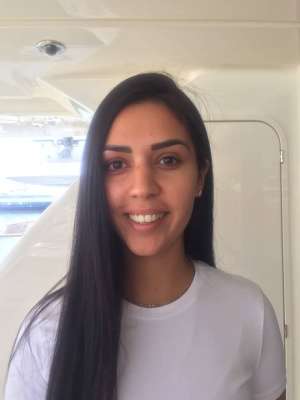 Anastasia Roumelioti
Chief Stewardess
---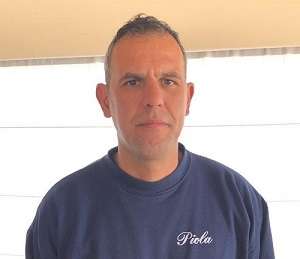 Konstantinos Havdoulas
Deckhand/Sailor
---