4LIFE GUESTS COMMENTS
US Clients, 2018
.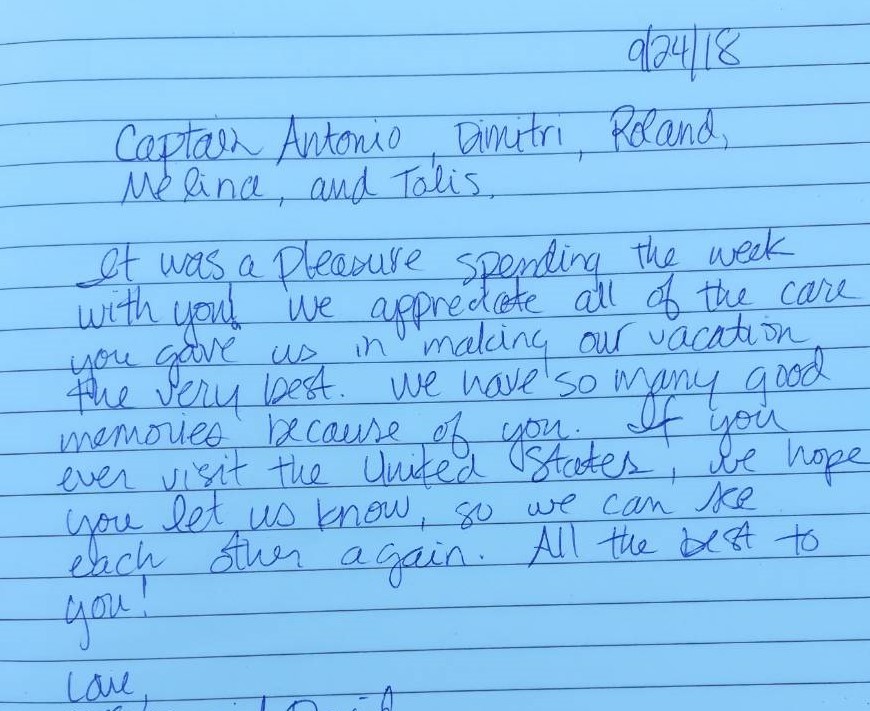 US Clients, 2018
.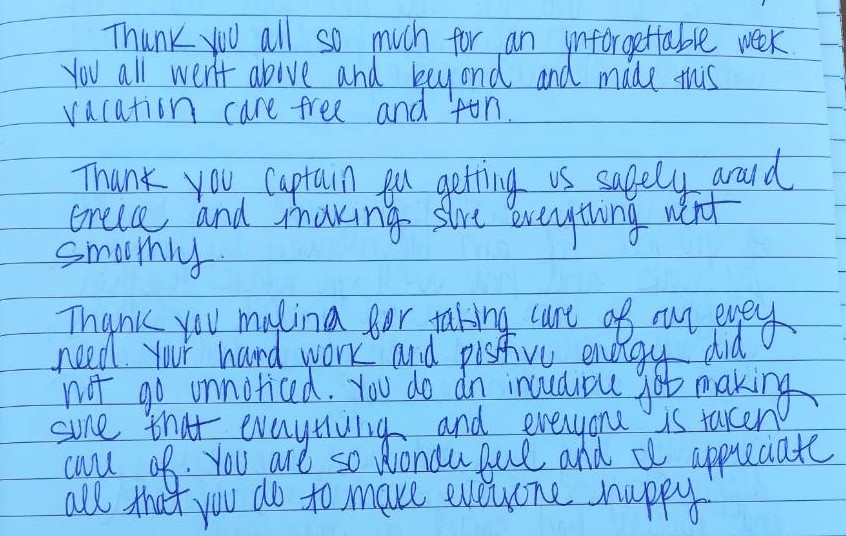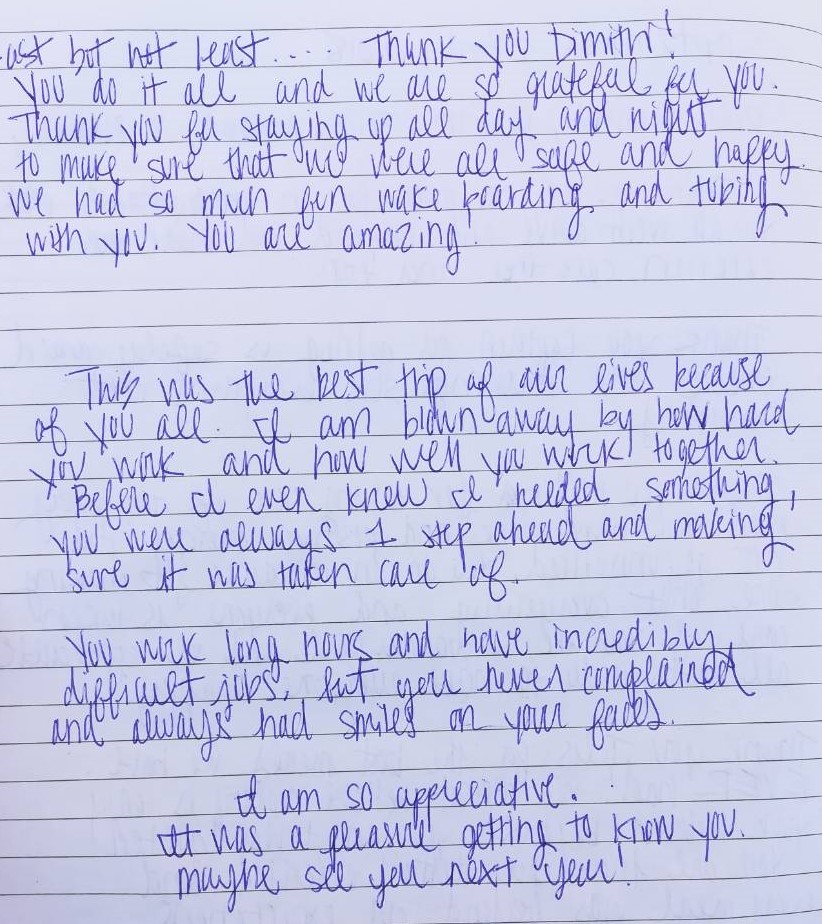 US Clients, 2018
.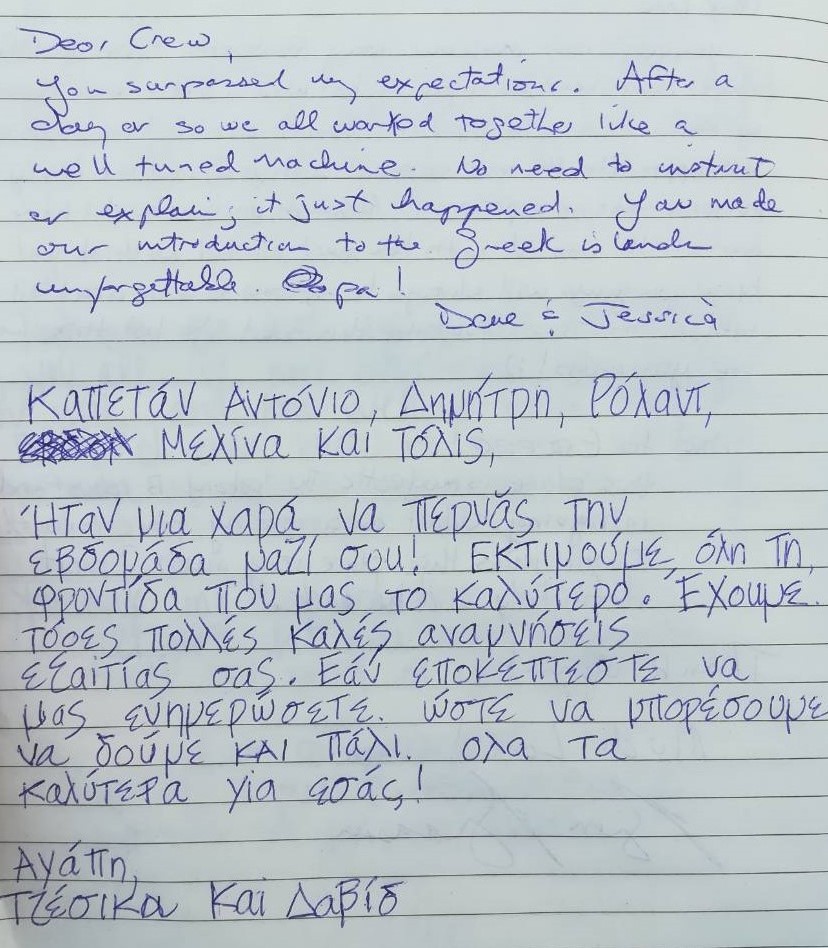 US Clients, 2018
.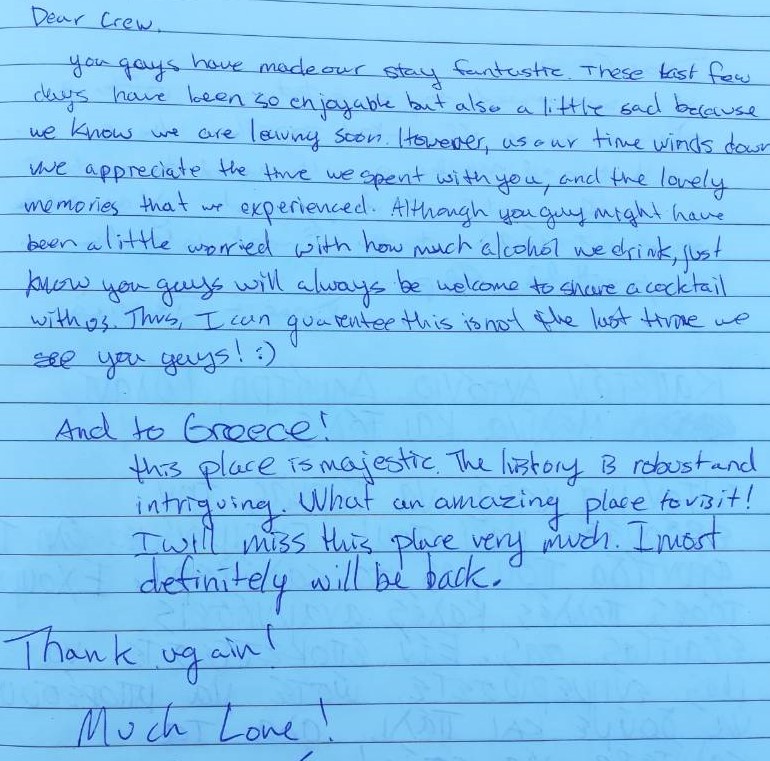 Spanish Clients, 2017
.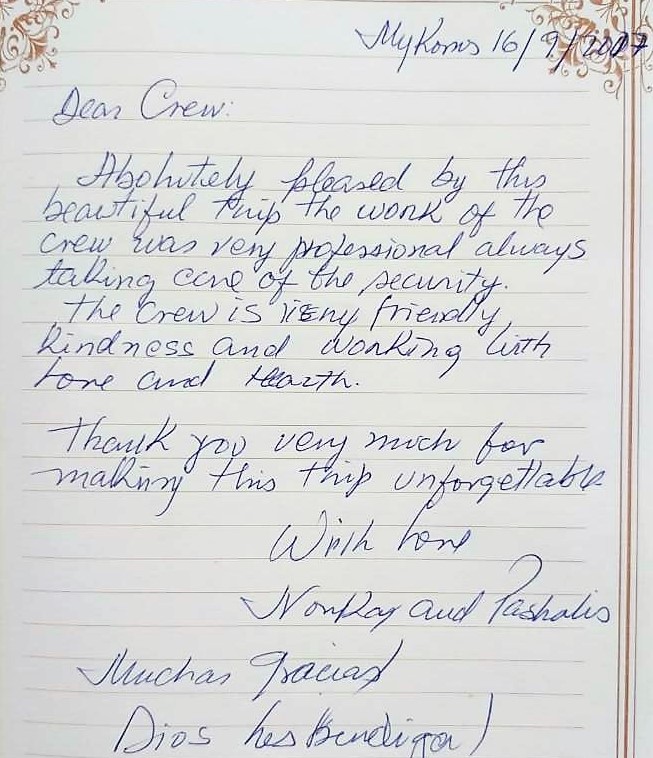 UK Broker Commnents, 2017
...A few things to let you know that our client L... had a wonderful trip on the yacht so many thanks for organising everything your end. The team were superb..."
US Broker Comments, September 2018
" Please pass along to Crew my thanks for taking great care of Mr... and his family.
I cannot thank you and your team enough for the assistance with my booking of 4Life September 2018. This American family was very happy with the yacht and crew and overall experience.
Your team and response time was terrific, all of my questions and concerns were answered in a timely manner, the communication back and forth was excellent and my client was very happy. Please pass along my sincere thank you to the owner as well for adding the fifth crew member as the client requested and please know he was very appreciative of this.
While this was our first booking together I know it will not be the last! I look forward to working with you again the future."
English Cients, July 2019
Dear crew,
Thank you all for everything you have done for us over the past week we have especially enjoyed the water sport and the cooking was lovely and plentiful. It was a fabulous opportunity to see Greece in all it watery glory. Hope you'll miss us as much we'll miss you.
Lots of love


English Cients, July 2019
Thank you for a wonderful stay on 4LIFE. We loved exploring Greece at a leisurely pace on such a beautiful boat Amazing service and delicious food.We are sadly leaving but with lots of happy memories
Best wishes

Greek Clients, June 2019
Τhey were 4 amazing days with a lot of care. Everything was perfect, from food, service to the wonderful beaches where we stopped to swim.
You are great


Greek Clients, June 2019
We had 4 amazing days with many good memories. Our captain is a great navigator. Natasha a pleasant and very polite lady, always there offering her services through heart. Special chapter for chef, who offered us plenty of amazing food, like he was feeding a football squad. Roland always keen to help and invisible but get things done. Last but not least the couple of our journey, a strange relationship which still needs to be explained Dimitris and the jet ski……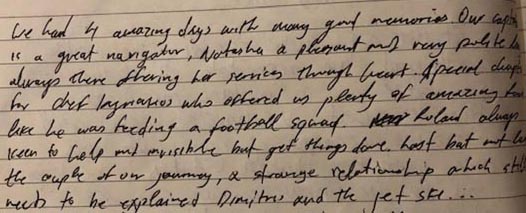 American Clients, June 2019
What an amazing cruise!!
Wonderful yacht, excellent cruise..
The best holiday ever!!
Thank you so much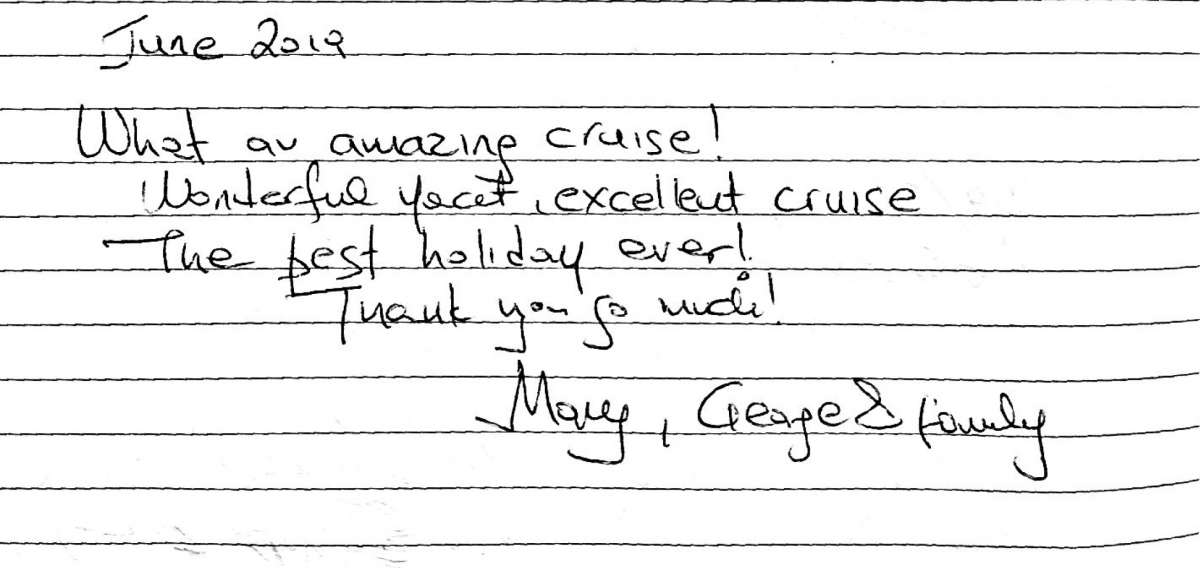 English Cients, July 2019
Thank you so much for the most amazing holidays of our lives. You were all excellent, fantastic yacht!!!!!
fantastic country!!!!
We will be back soon.....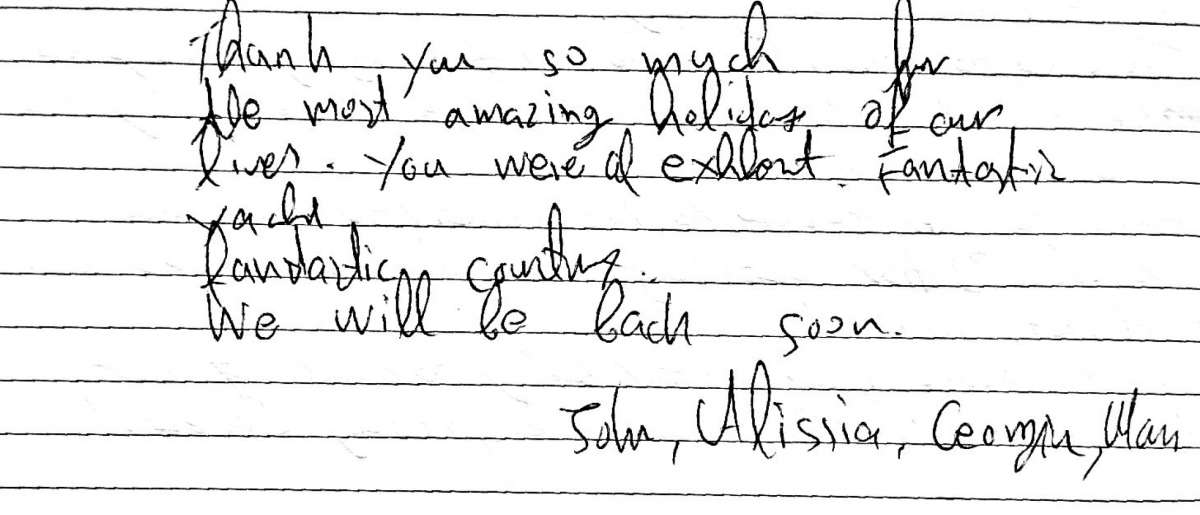 Clients, August 2019
We will never forget the amazing moments we had on 4LIFE....
So beautiful country, so nice yacht!!!!
Exceptional service!!
Thank you so much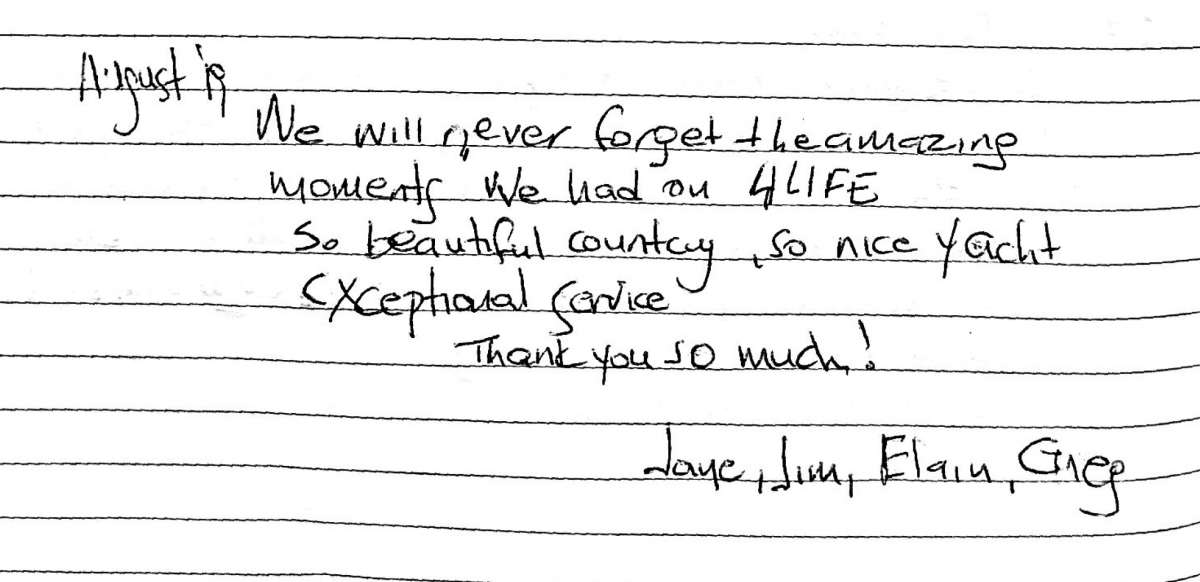 British Clients, 2017
Thank you for an incredible epic stay aboard 4LIFE!
Lifelong memories have been created.
You have all bee awesome!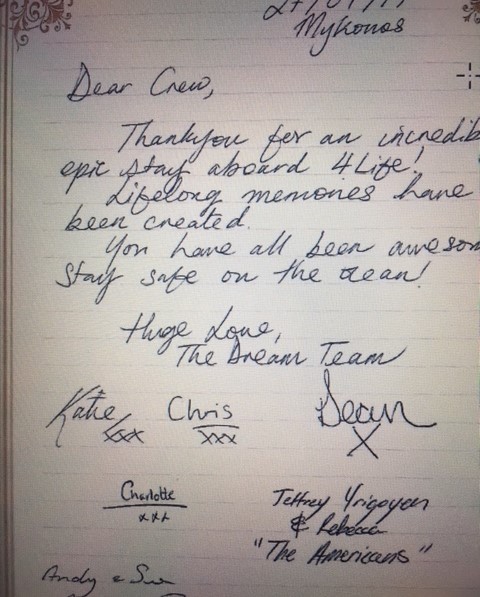 US Clients, 2018
Client Comments to his Broker:
"The crew works well together and they have a good sense of when to get involved and when to lay back. That made for an easy relationship between our family and the crew. Everyone had good healthy respect for each other.
I highly recommend the Chef.
He made many efforts to get local, organic food to prepare our meals. Likewise, his dishes were fantastic. While we may not have had the highest budget for food, he made up for it with his imaginative preparations.
The captains also worked out a very nice alternative itinerary to compensate for the poor weather conditions.
All in all, a very good experience"
Greek Clients, 2017
"All the days spent seemed fantastic. Every single moment is cherished with memorable beautiful images.
Thank you Captain Antonis for the unique places you guided us to, always being bold but responsible at the same time.
Adrianna you cared for us with your gastronomic plates. Although we invaded your kitchen, you treated us in patience.
Antoni, always smiling, willing and present on board, on the tender and on the beach.
Rolan always polite and willing to serve us any time we needed you.
I feel safe and happy travelling on board with you!
Thank you"