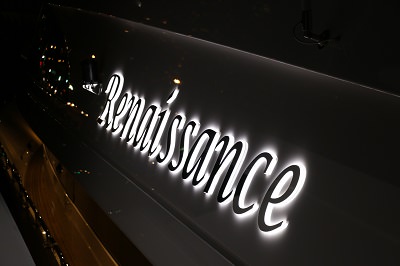 CREW PROFILES
Title
Name
Nation
Born
Licenses
Captain
Douglas Meier
US
0
Chef
Ian Gabbe
US
0
Number of Crew: 6
Languages:
Crew Profiles:
CAPTAIN Douglas Meier – Former U.S. Coast Guard
Doug's love affair with the sea started at an early age while spending summers on Jersey shore with his family. This led him to the U.S. Coast Guard where he spent his time in Miami conducting drug enforcement and Search and Rescue operations. After five years, Doug moved in the private yacht sector and ran as mate/engineer on a very well-known 114 ft. charter yacht operating in the Caribbean basin and western north Atlantic. At the age of 26 a chance meeting with the owner of a 106 ft. globetrotting yacht lead to Doug taking over as captain, and four years later he was back on the 114, this time as captain. Over the past 25 years Doug has run some very popular charter with the latest one being the motor yacht Renaissance, Serving as build captain he over saw all the little details that make her a perfect charter boat. We all have our favorites, and Doug says this one is his. Doug was honored by winning five Antigua Charter Yacht show awards and four Boat International/US classic yacht awards, and his last award was at the 2017 Newport charter show for best charter crew at the "charter yacht hop event"

CHEF Ian Gabbe
Ian has been cooking for over 30 years, and been a chef for 25 years. He attended a three year apprentice program that was sponsored by the American Culinary Federation. He is relatively new to yachting, but has worked for several world renowned chefs. He grew up in Jacksonville FL, but recently moved back to FL after living in Seattle WA for the last ten years. He has entered and won multiple food competitions (including the 2017 Newport Charter Yacht show, which he took First place in) His hobbies include hiking, bicycling, and riding motorcycles. He also considers cooking a hobby in addition to a profession.

FIRST MATE Mario Rodriguez
Mario was Born & raised on the pearl of the Caribbean, The one and only Cuba.
From early age Mario had a passion for the sea, after making the journey to the U.S. with his family he started a career in the United States Coast Guard. Serving on an Icebreaker and a high endurance cutter in the Pacific. Leaving the Coast Guard as a Boatswains mate Mario then turn his attention to the private yacht sector. Serving on three yachts before joining Renaissance in his off-time Mario's hobbies include spearfishing, fast boats, and beach activities that include grilling under the stars with the sound of the waves.

STEWARDESS Brittany Harris
Brittany was born and raised in South Florida. After attending college courses and working at a preschool for 4 years she was in search for a bit of adventure, at the age of 22 she followed the advice of a fellow captain friend and joined the yachting industry. It has been almost 4 years since then and she has never regretted her decision. During Brittany's down time she enjoys hanging out with friends, being on the water/beach, hiking and playing tennis.

DECKHAND Mitchell Davison
Mitchell is from sunny Orlando FL where the outdoor life came easy to him. After studying pre med in school for several years, his passion for travel took him into the yachting field. After working on a sport fisherman vessel, he transitioned to M/Y Renaissance to get a higher standard of service under his belt. He enjoys rock climbing, free diving, and mountaineering. When Mitchell isn't working he likes to take cross country trips with his buddies.

SECOND STEWARDESS Samantha Harris
Samantha, who likes to be called Sam, was born in Okinawa Japan but was raised in San Diego California. Having several years of experience in the hospitality industry Sam decided to move in yachting and took the plunge in 2017. Growing up in a military family gave her a love for traveling and meeting new people, yachting was a perfect fit. In her off time, you will find Sam either hiking, at the beach, or on a paddle board.