CREW PROFILES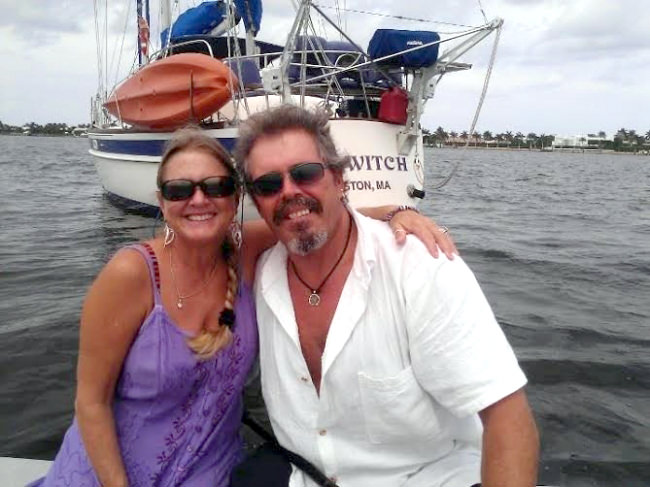 Title
Name
Nation
Born
Licenses
Captain
John Stephenson
US
0
100 Ton USCG
Susan Stevenson
US
0
Number of Crew: 2
Languages: American & Spanish
Crew Profiles:
Your Captain is John Stephenson, a US Coast Guard Master 100 ton License and a British Virgin Islands Boat Master License Grade 2 with over 30 years of sailing expertise. Certified in First Aid, CPR, Oxygen and was on the Boston Underwater Search & Rescue team for 5 years.

John is a true Bluewater traditional sailor with over 40,000 ocean miles from the Caribbean to Cape Cod. He also has numerous published articles written about his voyages aboard Sea Witch. John has been at the helm of other vessels which include a 139 ft. Tall Ship. His knowledge, experience and friendly manner puts your safety and enjoyment first and will help you discover beautiful destinations for sailing and snorkeling.

John is from Scituate Massachusetts and had a successful photography business in Boston for 20 years. His interests include underwater photography, diving/snorkeling, fishing, hockey and upgrading and maintaining Sea Witch.

Susan Brooks Stephenson is your hostess and chef. Being raised in a large Italian family in Mamaroneck, New York inspired her passion for cooking. Her experience from owning a Mexican Restaurant in Wellesley, Massachusetts for over five years enables her to create a variety of innovative dishes from steak to seafood and even amazing vegetarian cuisine as well. All of which incorporate the use of native produce and spices. Susan was the top in her company nationwide in sales for over 25 years and has won several awards. Some of her other interests are sampling local/native cuisines, walking, hiking, Zumba, dancing, swimming, snorkeling, listening to local music & traveling to new destinations!