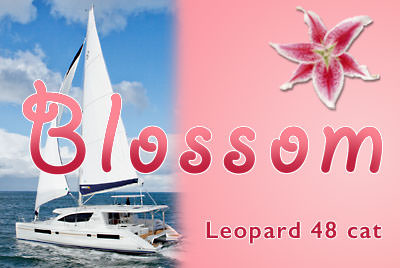 Previously named N/A

BLOSSOM GUESTS COMMENTS
Late March, 2018, guests with Jamie and Thea on catamaran BLOS
Dear Jamie and Thea,
Where do we begin? Such a wonderful trip!
Thank you so much for showing us around the BVI. We can't wait to return. Thank you so much for welcoming us into your home and treating us as if we were family. You two make such a wonderful team. Please keep in touch with us and would love to see you guys when you arrive in Florida.
Love,
Matt, Shannon, Gavin, and Madison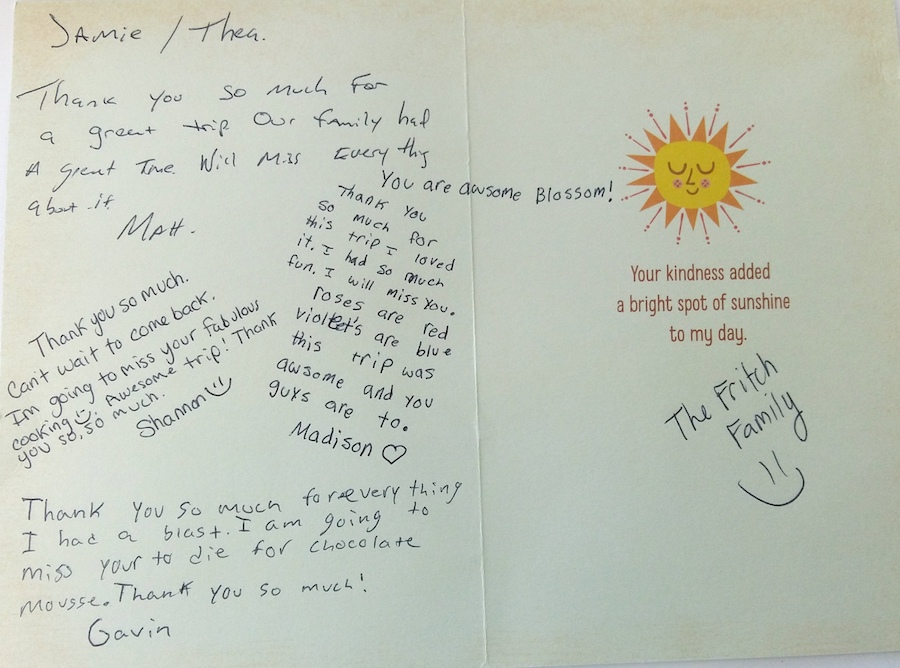 Charter Guests with Jamie and Thea said:
"Absolutely fabulous!"

"We sailed with my wife and 2 daughters, 9 and 8. We all loved Jamie and Thea and highly recommend them for any charter. "

"From the moment we met Jamie and Thea it was if we had known them for years. They are the consummate hosts and meet your every need before you even know you have one! This is the best boat with the best hosts in the BVI. We will be back!"

"What a wonderful experience this was! Jamie and Thea were an absolute joy to be around. They had a wonderful sense of humor and great knowledge of the BVIs. We loved spending NYE with them. I can't wait to book our next adventure!"

"It was our friends first time chartering and in the BVI so it was great fun to be with them and share. Thea and Jamie were exceptional hosts! Clean and relaxing environment, wonderful sized staterooms and baths, Thea's food was wonderful and she did a great job catering to one of our folks who is a "little bit picky", Jamie and Thea both showed us the ropes on chartering - teaching us along the way. Couldn't have asked for a better boat or crew! "