P.O. Box 306417, 5D-2 Estate Misgunst, St. Thomas, VI, 00803, USVI
(844) 522-3913 / (340) 774-5687



LA MANGUITA GUESTS COMMENTS
7th - 11th July
'I just wanted to say thank you for organizing the La Manguita charter. I wanted to let you know that we had fabulous time.
The crew were the most professional and the yacht was so well taken care of. Kelly made great food too. I would say this was the best managed yacht I've seen'

Yuki

29th June - 5th July
We just returned from a 6 night charter on La Manguita with Kelly and Adam...best vacation ever! My husband and I and our three kids, ages 16, 14 and 11 absolutely loved every minute of our trip. Adam and Kelly create such a warm, friendly and very professional, capable atmosphere on the boat. Adam's expertise with navigating and all things boat related is second to none. He is wonderful to chat with and learn about boating and the BVI. He has a great sense of humor and we all enjoyed his company. Kelly's cooking and ever present smile are delicious and wonderful. The fresh baked breads, lobsters, Asian steak salad are just a few of our favorite meals. Even for our fussy eaters there were always dishes at every meal that all loved. We cannot wait to go on another charter, and we all agree that it must be with Kelly and Adam!!!
Thank you Kelly and Adam for such a perfect vacation for our family!!!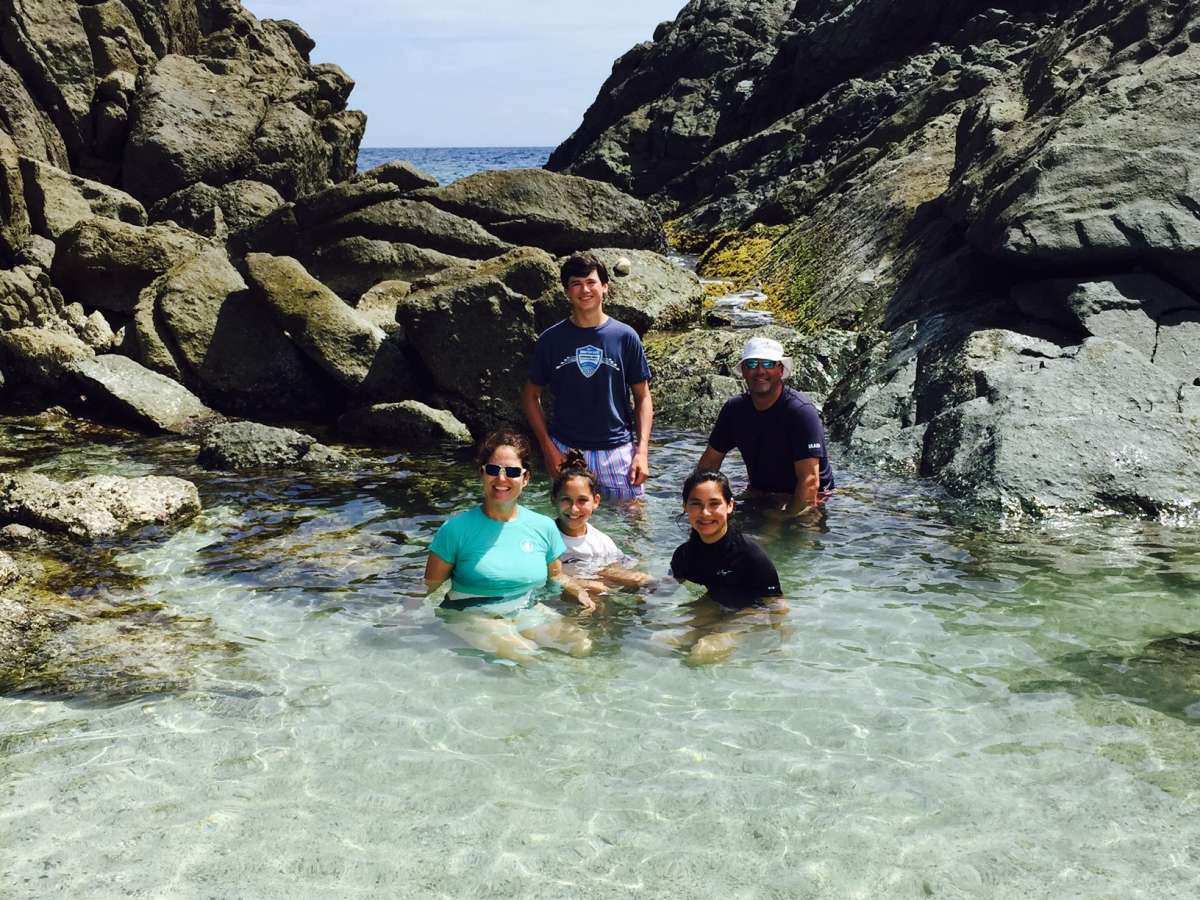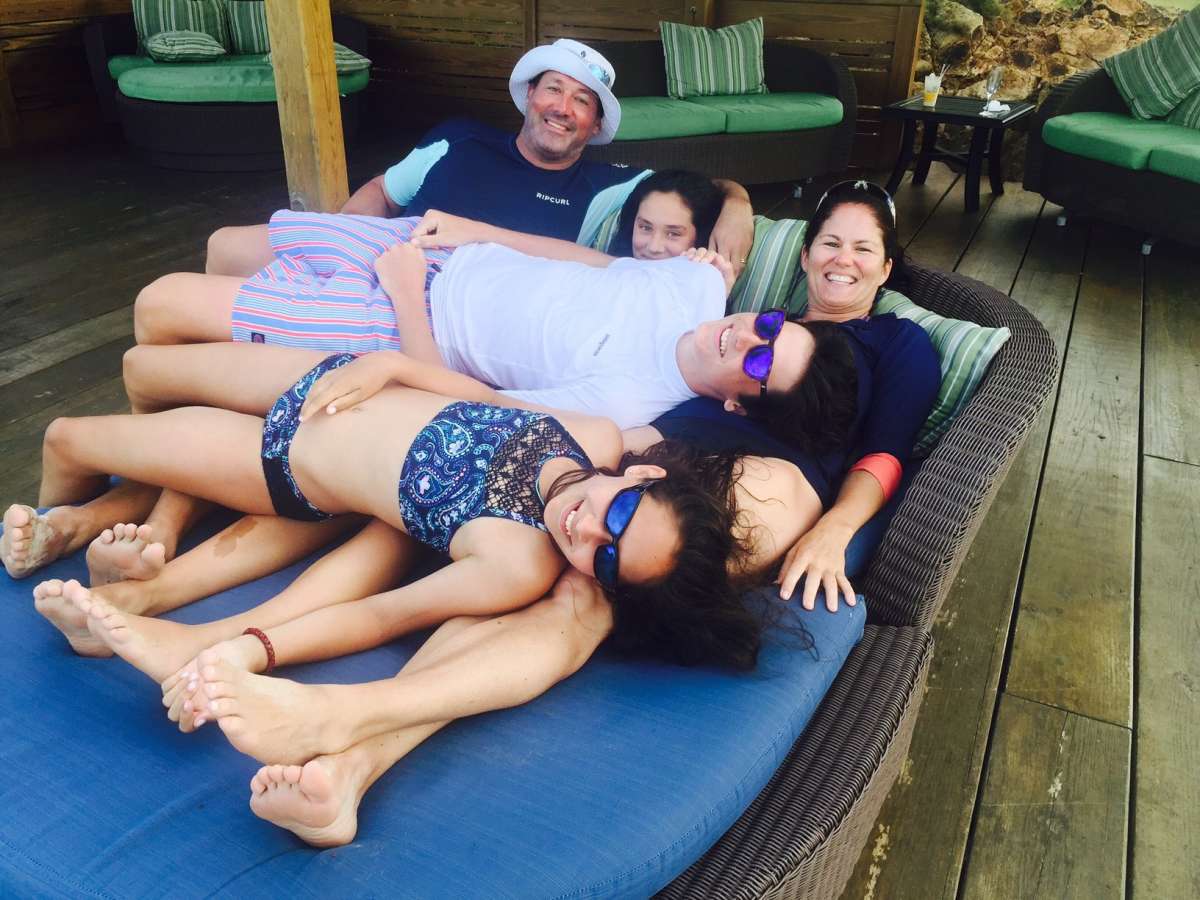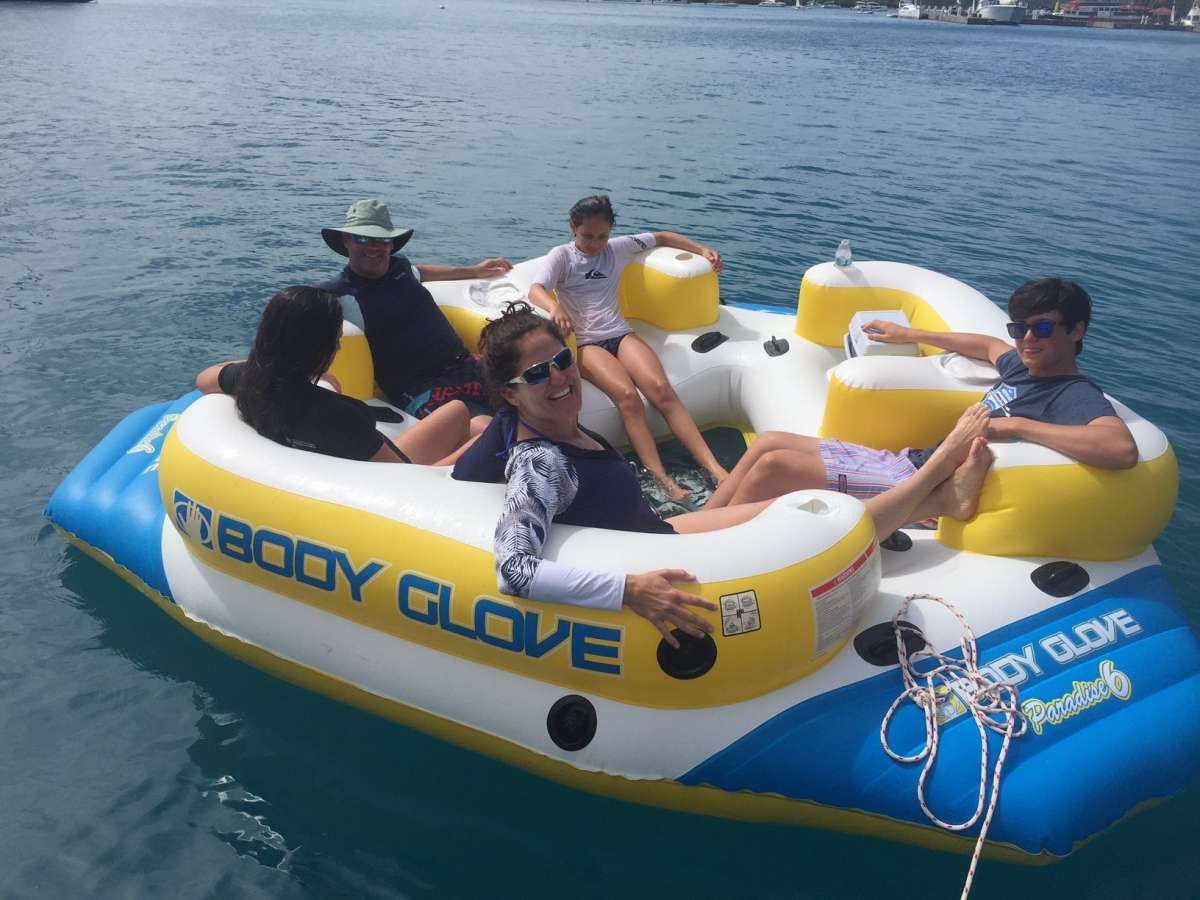 26th May - 2nd June 2017
I just want to take a moment and share the Best Vacation we've ever had. Michelle Renfroe and I have been blessed to travel around the world but never have we ever experience the Romantic Adventure we discovered on board the La Manguita. We Loved the luxury and the comfort of our Charter but it Was Captain Adam and Chef Kelly's Hospitality that made our Charter the Vacation of a lifetime... We came as Guest & left as new friends. The Food was Amazing-Everyday we experienced a new port but just as exciting was Kelly's new Culinary delight.

Cheers Kelly Bentley and Adam Bentley . Thank You for an unforgettable trip and Thank You for the chilled "Mimosas" every morning when we woke up. Every morning a new Smile and it was all because of You. We both look forward to our next Charter on board the La Manguita. Happy 4th of July and we will see you soon.
Sincerely, Michael & Michelle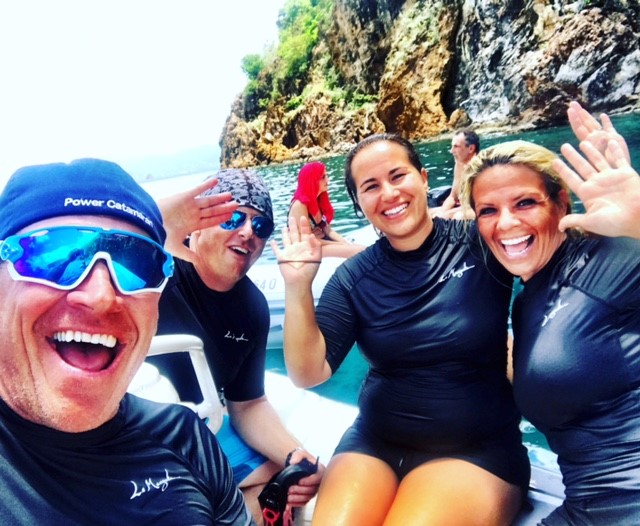 April 2017
AFTER CHARTER FOLLOW UP


Q1: Using a 5-Star Rating system (5 being the best), how would you rate the Charter trip overall? 4.5
COMMENTS: Amazing time. Created wonderful memories with our girls.

Q2: Using a 5-Star Rating system, How would you rate the crew and service overall? 5
COMMENTS: Adam and Kelly were wonderful and very accommodating.

Q3: Using a 5-Star Rating system, The condition of the boat was: (Please comment on specific things you liked and/or disliked about the yacht.) 5
COMMENTS: Boat was very clean and well maintained.

Q4: Using a 5-Star Rating system, The food & Chef service were:
COMMENTS: Food was delicious. Kelly did a great job with everything including presentation.

Q5: Using a 5-Star Rating system, How were the " toys" and watersports on your boat? (kayak, snorkel equipment, SUP board, tube, inflatables,etc)
COMMENTS: Had a hard time keeping kids on the boat!

Q6: What were the best things about your charter? Food, music, crew and accommodations.

Q7: Did you have any concerns or suggestions for improvements? Only concern was the downstairs refrigerator didn't keep the drinks quiet cold enough. Would recommend a cooler with ice.

Q8: Did you like your itinerary and island locations you visited? Highlights? Any disappointments? Loved the itinerary. We were able to hot most of the islands and hotspots while accommodating the the "fisherman" on the boat. Only disappointment was not getting to Foxy's. Next time!

Q9: Any additional comments on your charter, crew, yacht that you'd like to share? BVI never disappoints even if we had one day of rain. It also helps to have an amazing boat and crew. Thank you Adam and Kelly. We would recommend to anyone.


16th April 2017
Adam and Kelly,

Gray, I and the boys want to thank you for such a wonderful trip. All of us have said it was the best trip of our lives so far. Your hospitality and graciousness in which you treated all of us for the entire 6 days was phenomenal. From the amazing breakfast of French toast fresh fruit and probably the best bacon I have ever had. Patrick, James and Hayes have certainly not eaten anywhere close to that since thy have been home. The lunches were spectacular like the crab burgers to the surf and turf. The surf and turf of Lobster and ribeye led to an impromptu Lobster eggs Benedict for me the next morning. Wow! The cocktails/ wine for us and the sodas, juices and gatorades were perfect.

We have never been treated so well, We have been bragging about you and the boat experience since we just got back. Actually we, just got back from a wedding at a resort in the Caribbean that only re emphasized how good it was on the LaManguita.

Adam: Thank you for all the adventures you took the boys on from the really fun tubing to the fishing excursions you helped James with. Maybe next time we catch one of those tarpon.

Oh and Kelly, how do I forget the snack basket that my boys seemed to wipe out each day. The snacks that you had all the time were perfect! It is hard to stay in front of teenage boys hunger but you did a great job!

Oh and finally, there is a reason LaManguita is such an awesome boat, it is because of how well you take care of it each day and how much you make sure every detail as it relates to cleanliness and upkeep is taken care of. The two of you made it look so easy but I know it was a lot of work taking such good care of us.

Back in the real world only makes us miss La Manguita!

Kevin, Gray, Patrick, James and Hayes
Adam and Kelly,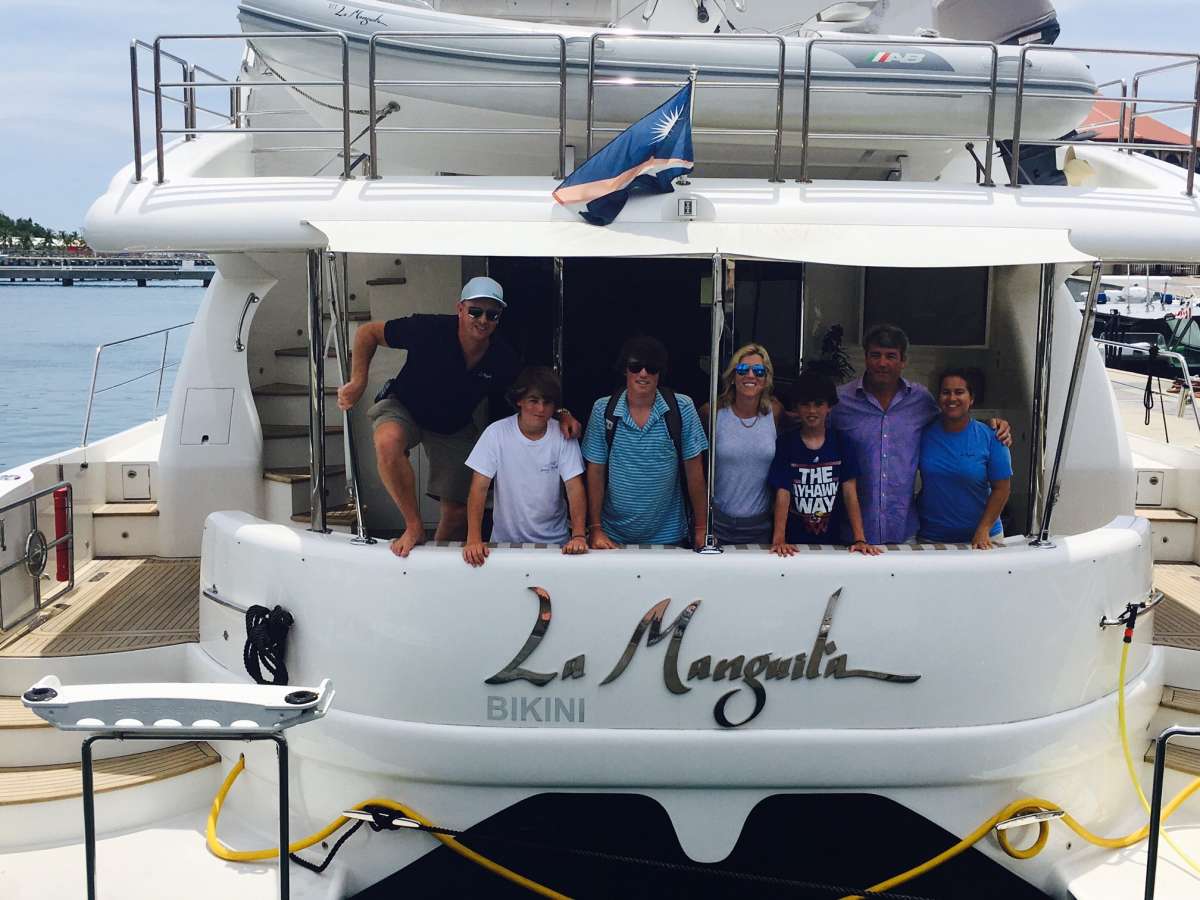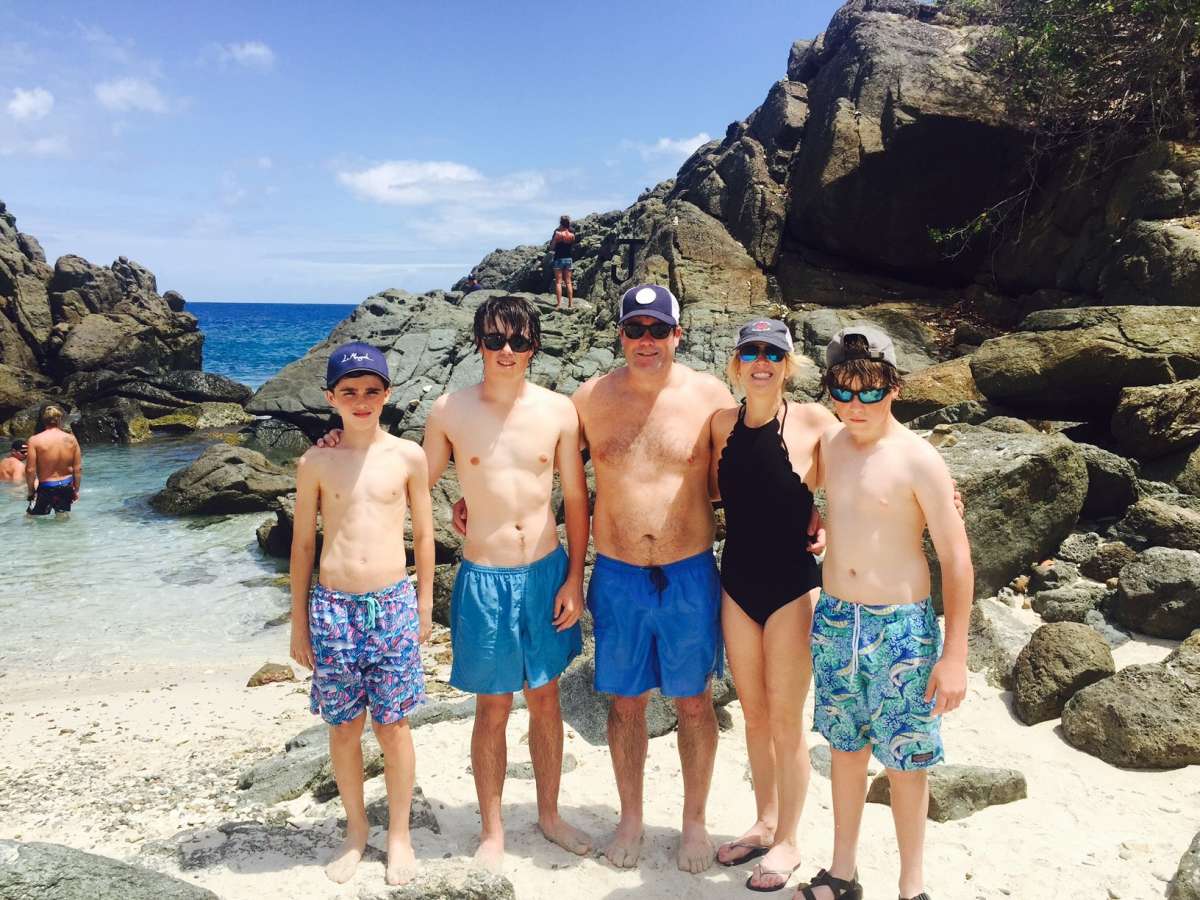 New Years 2016/17
This vacation was definitely one of the best vacations the kids, my husband and I have ever taken in our lives! Adam and Kelly were absolutely amazing. Kelly prepared delicious meals and snacks for us, and spoiled us beyond belief with her very talented cooking skills. Everything was always yummy and the table was also always set so beautifully. Adam helped us with everything else we needed, and he was wonderful with our kids. He took them out on the water with the water toys, had the wii onboard for them to play with, and had lots of great music and movies for all of us to enjoy. Adam also took all of us out to a great place he knew of to snorkel where he knew we would see lots of turtles. It was great. They are two of the kindest people we have ever met. We hope to sail with them again some day.
We will definitely charter this yacht again.
Christmas Charter 2016

Adam and Kelly are extremely professional. They were at all times very courteous, helpful and friendly. They were attentive to details and knowledgeable on everything about this trip.
The meals are great and the menus definitely meet our expectation- we are very foody and this doesnt come easily from us. And, yes, the crew must have paid attention to our preference sheets.
The yacht is beautiful and well-maintained and the cabins and the cockpit were very comfortable. There were enough shade.
We really liked just about everything of the yacht! We will definitely charter this yacht again.

Adam and Kelly are absolutely wonderful and LA MANGUITA is such a beautiful yacht. Our family has traveled a lot and this is definitely one of the most enjoyable one -we would highly recommend them!

Hongmei and Xiru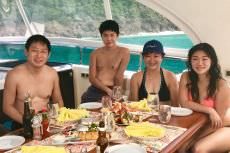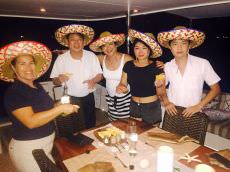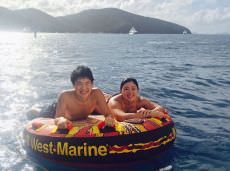 Kristi & Jason love La Manguita! March 2016
We chartered La Manguita March 2016. We are fairly seasoned charter guests, and La Manguita is OUTSTANDING! We firmly believe the crew will make or break your charter experience, and Kelly and Adam are professional, efficient, friendly, accommodating, fun, talented, and superb at what they do. From our first sundowner cocktail, to the perfect overnight anchorages, secret snorkeling spots, to water toys, and AMAZING meals, Adam and Kelly and La Manguita are the perfect combination for a fantastic vacation. By the end of the week, they felt like family. We cannot recommend this charter highly enough!!

Kristi and Jason

March 2016
Kelly Slater and Adam Bentley thank you BOTH for the best week we have ever spent in the islands in almost a decade. You guys are the best at what you do and will be recommended by us to anyone who will listen!! You welcomed us like family into your home and we are better for it. Thank you...

Kristi

February 2016
Kelly and Adam,
We want to thank you for your gracious hospitality and attention to every detail this week! Despite the snag at the beginning of the week which you handled with great sensitivity and kindness, the week as been absolutely fabulous! Thank you for helping us create memories for a lifetime!
We felt very safe in the hands of an excellent captain and pampered in every way by the best chef we could have imagined!
Thank you! Thank you!
We wish you all the best as you begin another chapter of life as a couple. Much happiness.
Blessings and thanks,
Carol

Adam and Kelly,
Thank you dear hearts for taking such good care of us this week! We loved coming back "home" every afternoon. You paid attention to every small detail, so there was a treat around every turn. The meals were so very delicious and stunningly beautiful - just like a cover of Bon Appetit!. We couldn't have imagined a more spectacular vacation. Thank yo form the Bottom of our Hearts.
XOXO



January 2016
Thanks again for an amazing week! It was truly a trip of a lifetime. The boat is immaculate, the Captain is friendly and competent, the Chef is a culinary genius! Hannah and her friends will carry this wonderful week in their hearts forever. Kevin and I will cherish
the memories of our renewed vows 'til death do us part! You fulfilled our greatest expectations for making memories and leaving footprints in our family's mind. I appreciate everything that you both did to make our trip PERFECT in every way!

Kevin and Karen

February 2016
Recently, our family chartered La Manguita for a week in the British Virgin Islands. Like yourself and the owner, I am a businessman. So I know that it is more common for clients to complain than it is for them to compliment a job well done. That is the reason for my note to you today.

Adam Bentley and Kelly Slater did an extraordinary job for us. It was as if our family were the only people staying in a five star hotel. The service and the meals were flawless. Everything was done with a smile a sincere one. We could tell that they really enjoyed their jobs and were happy to serve us. We are experienced charterers and know what to expect from a trip like this. Adam and Kelly are among the best weve ever experienced.

I would also like to add a comment about the yacht and Adam. He takes incredibly good care of your multi-million dollar vessel. Not only am I a businessman, I am also a yacht owner. I have a Sea Ray L650 Fly, so I know when I see a well maintained yacht and La Manguita is impeccably maintained. I have been on other charter boats where I am immediately struck how poorly the yacht is being maintained. That is not the case with Adam. Rest assured, your investment is being well cared for.

One last note, please convey my sincere appreciation to the owner for the wonderful humidor and cigars they will both be enjoyed!

The New Years guests on LA MANGUITA said:
My wife, three children (ages 22, 19 and 17) and I chartered the La Manguita for a week over the holidays in the BVIs. We had a fantastic time and memories to last a lifetime. The layout and finishes of the La Manguita were superb, and Captain Adam and Chef Kelly were ideal hosts. They are true professionals. Kellys food was truly exceptional, their hospitality could not have been more accommodating, they kept the boat in spotless condition throughout the trip, and Adam is an extremely capable and knowledgeable captain. We could not have been in better hands. Five stars all around!
Tim Brown, Pensylvania
Guests aboard La Manguita in the Bahamas in mid November, 2015
My husband and I recently chartered La Manguita, and we had the pleasure of having Adam and Kelly take care of us for five days while we sailed around the incredible Exuma Islands.

Adam and Kelly both greeted us with a smile upon boarding. I could instantly sense that they both loved their job and were very knowledgeable about the yachting industry. We were at ease with them immediately.

The catamaran was spotless and remained that way for the entire charter. Adam and Kelly made a great team to ensure the presentation of everything met perfection. The service was impeccable. They knew just when to leave to give us privacy, and when we welcomed the company to visit. I was very impressed with the way they sensed how to be visible and invisible even though we were on a small space together.

The food Kelly cooked was delicious. She always made an effort to make sure every meal was to our liking. The food was consistently presented beautifully I felt like I was dining at a five star restaurant because of taste, presentation, and variety!

Adam captained the boat with precision. We always felt secure and never worried he would do anything unless it was the safest decision. He was an excellent guide in snorkeling as well! He even convinced me to swim with the nurse sharks, and I am so glad I did! I experienced such great memories thanks to Adam encouraging me to step outside my comfort zone. I felt comfortable doing so because of Adams cautious, patient demeanor. I knew he would never lead me to do something that wasnt completely safe.

This trip was more than we ever dreamed it could be, and we attribute much of that to Adam and Kelly. It was the perfect combination of relaxing, fishing, water sports, and more relaxing! We thought this would be a one-time vacation, but after this whole experience, we want to do it every year! We realize Adam and Kelly contribute greatly to our new-found love of private charters, and we highly recommend chartering with them! It will be a vacation of a lifetime!

Sincerely,
Anthony and Tonya

Guests aboard LA MANGUITA in the Bahamas in late May, 2015
Our experience aboard La Manguita was the most special and memorable we ever could have asked for! We have traveled all over the world and been on yachts before, so it takes a lot to really impress us. But a week later we still cannot stop talking about how amazing our experience on La Manguita was!! The boat was so beautiful and well maintained, and really felt so spacious and luxurious. It is an amazing design! But more importantly Adam and Kelly really went above and beyond to make it the more special trip. From the moment we were on board to the moment we left they really were perfect. Unfortunately we were pressed for time, so only had 3 nights but somehow feel as if we saw everything! It was obvious that a lot of thought and care went into their planning so that we were able to really capitalize on our time.

The itinerary they designed was the perfect amount of activity and relaxation. We came home feeling as if we had been on a week-long trip! Each day was better than the next, and so was each meal. Between Adam taking us on an amazing snorkel tour to each meal that Kelly so thoughtfully prepared, we cannot rave enough about our experience. What a dynamic duo you have!! They are extremely professional yet still a load of fun to hang out with. It is clear they not only are amazing at what they do, but truly enjoy it.

We will definitely be back for another charter and will be recommending La Manguita to all of our friends.

Thanks so much.
Jen & Larry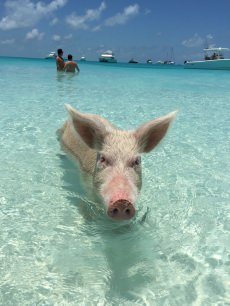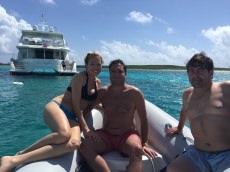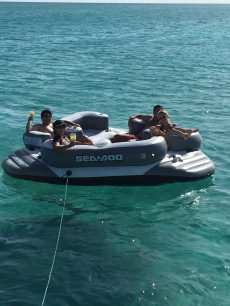 Guests aboard LA MANGUITA in late March, 2015
We had the pleasure of joining four friends on a great cruise on La Manguita in the Virgin Islands in late March of this year.

The yacht is perfect for charters. Its water-line length belies the tremendous interior space utilization. With three well-appointed guest state rooms, including a spectacular full-beam Master, we never had the down-in the hull sensation we have experienced with older catamaran designs. La Manguitas cat platform provided us with a very steady ride and exceptional open-air space for relaxing, dining or sunbathing on both main deck and boat deck. It was like having a 75-foot yacht and paying for a 60-footer!

Given the reliable tropical weather, we never even dined inside the large salon. On that point, Chef Kelly Slater took dining to a completely different level; the food was excellent and the presentation always exquisite. She presented us with creative menu choices appropriate to the tropical setting and all meals were served at the agreed upon times. Her service came with an ever-present smile and her great personality made us all feel very welcome.

Captain Adam Bentley was thoroughly professional. He made sure that cruising speeds and anchorages were selected for the maximum comfort and safety of his guests. His boat handling showed a great deal of experience. We were all impressed with his nautical skills, clearly acquired through years of crossing oceans in all types of weather.

Adam and Kelly are a great team. They deliberately afforded us maximum privacy and never intruded in any way, yet were delightful and equal parts of our little group when we invited them to do join us. Their service went well beyond what we could reasonably expect and they always adjusted to our changing schedules with a smile. They are true professionals whose attention to detail resulted in outstanding customer service.

I am a life-long boater who has chartered, owned and operated many boats, some larger than La Manguita. I have spent several decades boating in the Caribbean, Bahamas, Baja California, British Columbia and Alaska and also crewed on a large sailboat crossing the Atlantic. Thus, I have a solid basis for judging seamanship, crew dynamics and level of service. I am pleased to say that my wife and I gladly recommend Adam and Kelly without reservations. It would be a pleasure to charter with them again. They are a top-notch team.

I am certain that our four other shipmates share that opinion, as they will no doubt express themselves.

Cordially,
Kjell and Donna

The perfect family vacation
We were nervous before our first charter, worried that we might somehow get tired of the boat or bored with the surroundings. What complete idiots we were! We are not the "sit on a beach and sun bathe" sorts. We would much rather go on a hike or have our faces in the ocean. Captain Adam has a real gift for creating an experience just for you and your preferences. On one day of our last trip, we went on a two tank scuba dive in the morning and then snorkeled three different times in two different locations afterward. Our 11 & 13 year old kids were in absolute heaven. Whatever your preferences, be it lying in the sun with a beverage, hitting the beach bars to enjoy the island nightlife, or exploring nature like us, Adam will plan the perfect itinerary just for YOU!

And then there's the food. Kelly is truly a Master Chef. We have experienced so many delicious meals onboard, many of which we have asked for again and again. Some of our favorites have been a perfect swordfish steak on a bed of carrot purée with coconut rice, a vegetarian potato and pea curry, an Italian lobster linguini that was absolutely to die for, and a stunning apple rose dessert. Kelly single-handedly turns this catamaran into a floating 5-star restaurant.

La Manguita is elegant, spacious, and gorgeously appointed. She truly feels like home to us. Adam and Kelly are talented professionals and have an innate knack for being around at just the right times. They are thoughtful, wildly accommodating without ever making you feel like a bother, and fantastic with our kids. We love them like family and are already working on plans for our next stay with them!

Kris, Paula, Noah and Keira