P.O. Box 306417, 5D-2 Estate Misgunst, St. Thomas, VI, 00803, USVI
(844) 522-3913 / (340) 774-5687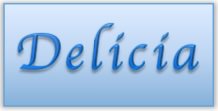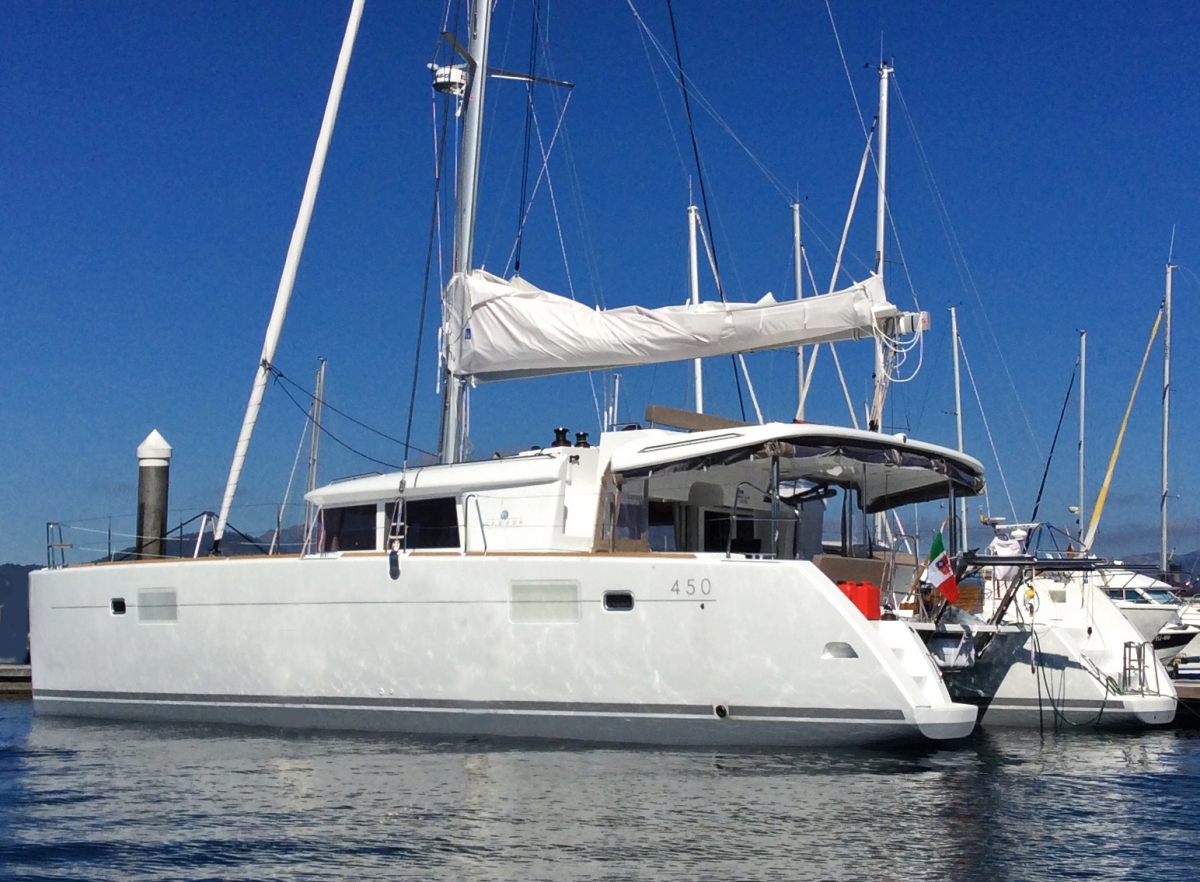 With a name that conveys delight, DELICIA is just that - a delight in every sense of the word! She is a magnificent 2015 Lagoon 450 catamaran, and arrived in the Caribbean for charters in December 2015.

DELICIA features multiple fabulous lounge areas– the Flybridge, the Aft Deck, the Main Salon, and the Foredeck Lounge. The Flybridge is accessed with steps leading from the aft deck. The helmsman has maximum visibility from this raised steering platform which also has easy access to the sheets and running rigging. It's a great location offering space for safe operation of the yacht. There's a spacious seating area as well as sunbathing lounge directly forward of the steering station. Of course, the view of the surrounding scenery from the Flybridge is truly delightful!

Forward of the cabin house and just aft of the trampolines, DELICIA features the unique Foredeck Lounge area – a favorite of many and a great space to enjoy a refreshing lunch or a delicious cocktail.

The interior of the yacht, designed by the Italian specialist, Nauta Yachts, is simply gorgeous. The overall design maximizes space and adds lots of luxurious touches such as indirect lighting, a hideaway cabinet for the flat-screen TV, and clever catches for the drawers and lockers. When the sliding doors are open to the aft deck, there's virtually no separation between the interior saloon and the exterior living area - it's one big, open space!

Located in both hulls are luxurious Queen guest cabins offering luxurious accommodations best suited for six guests, and up to eight guests with the crew sharing use of one bathroom.

DELICIA is fully air-conditioned throughout.

Last not but not least, DELICIA is a magnificent sailing yacht. Her amazing Code Zero headsail pushes the boat with a light breeze to a speed faster than that of the wind, to her guests' delight!

Note - the video is from Lagoon and portrays a different model with a large master, whereas Delicia has 4 equal cabins.
Accommodations:
Large main salon with panoramic view.
Standing headroom approx: 2,05 m / 6�9�

4 cabins each with its own head and dry shower
� Standing headroom 2,05m / 6�9�

Aft Cabins
Queen-size berth (2,04m / 6�7�x 1,60m / 5�2� at widest point)
Semi-island berth
1 drawer under berths
1 hanging locker
1 low shelf
Shoes storage in the floor
Ceiling led spotlight
2 reading lights per berth
2 bed tables with storage
1 opening deck hatch
1 opening port hole
1 large hull window in plexiglass
1 opening escape hatch
Curtains on portholes, hatches and fixed one- way windows

Forward cabins
Transformable: double berth or 2 simple berths
Two - double berth version 2.1 m x 1.6 m x 1.2 m on the floor / 6�7� x 5�3� x 3�8� on the floor
Two - twin berth version 2.1 m x 0.7 m x 0.6 m on the floor / 6�7� x 2�3� x 2�0� on the floor
2 drawers under berths
2 space storages
1 bookshelf
1 bed table with storage and shoes storage
Hanging lockers and shelves
LED ceiling lights
2 reading lights per berth
1 opening deck hatch
1 opening port hole
1 large hull window
Curtains on portholes, hatches and fixed one- way windows
1 mirror
3 lockers storage under the berth

Note: Crew discreetly share one guest bathroom on 7/8 pax charters.