P.O. Box 306417, 5D-2 Estate Misgunst, St. Thomas, VI, 00803, USVI
(844) 522-3913 / (340) 774-5687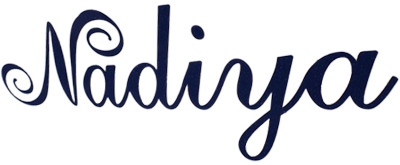 NADIYA GUESTS COMMENTS
Every Day Was A New Adventure!
This cruise was on our bucket list, and it fulfilled our desires in so many ways. Chef Matt, its an understatement to say the meals were great: the variety was unbelievable, the presentations was amazing, the taste was superb. It is hard to believe you were able to produce such fine dining meals from that compact galley.

Colleen your masterful boat handling compared with the captains on the high seas and we were never disappointed with the stops chosen, and your desire to make sure we were satisfied was another positive.

Your knowledge of the area helped us to do the things we hoped to do. The snorkeling was fun and enabled us to see things weve never seen before. The Baths were spectacular as were the hiking trails. Both of you created a memorable week for us in so many ways. Your personalities cheered and motived us to attempt so many things. Every day was a new adventure that helped us to enjoy sailing as well as learning something about this part of theCaribbean. Thanks to both of you for giving us an unforgettable time with you and the boat.
~Judi, MJ, & Sara

Just Phenomenal!
Honestly, our week on Nadiya was like going to a high-end restaurant every night with Matts cooking. Just phenomenalnothing like were used to in the Caribbean. That plus Colleen being a superb captain who knows all the secret places to go and when to get therethe whole trip was amazing. The boat, the sailing, diving, hikes, paddle boarding, sitting in the sun on the boatjust all around relaxing and being super pampered.

Colleen and Matt are so great together and such a fun, engaging, gracious couple that we really REALLY hope theyll still be up for having us back next year. ~Julia Nord and family

I Would Have Traveled in a Row Boat with Colleen and Matt!
Colleen and Matt were both friendly and accommodating. They were full of suggestions. I think they were really surprised with us. When they asked what to do I turned back to them and said, Just make it fun! I don't know places or things to do. I make decisions everyday all day at work. Traveling with 4 teenagers and just myself I told Colleen and Matt to ask the kids what they wanted to do. If they didn't care then just tell us where to go and what to do. We liked snorkeling and swimming but would check out any land ideas they had. I must say we were not disappointed. They provided a perfect vacation.

The yacht was comfortable and clean. I must say I spent more time on the back of the boat then actually in the boat. The weather was great and the breeze kept things cool. As one picks what boat to be on I know pictures can be deceiving, and I don't put a lot of stock into them. While the boat was very nice, I would have traveled in a row boat with Colleen and Matt.


I can't imagine going to the islands and not being on a boat after this trip. One of the most stressful things about traveling for me is making sure the family is having fun and being fed good meals and not just junk food. Matt was a master in the galley. Who would have ever known you could have such beautifully presented and deliciously tasting food on a boat.

I had never sailed before and had no idea what to expect. Being able to turn travel, tours, sightseeing, and dining over to someone else is the ONLY way I will ever go back to the Islands. Colleen followed the kids around in the dinghy when they were sailing a little Hobie cat. She was so encouraging and they still talk about how they were stuck and going nowhere until she showed them what to do. Matt taught the kids how to knee board. Very patient and encouragin g as he went around and around again and again until they finally got it. You cannot go wrong with this pair. Thank you Colleen and Matt for an AWESOME experience. ~Toby Carmichael and Kids
Colleen and Matt Made Our Vacation Unforgettable
I just wanted to say what a great time we had on our vacation with Captain Colleen and Matt on Nadiya. Colleen and Matt are great! Colleen is a wonderful captain - knowledgeable, safe and was very hands on with our girls letting them participate in the sailing, teaching us about the islands, snorkeling with us, etc. She was very helpful and her recommendations on activities was spot on.

Matt is a fantastic chef and was great with our kids as well - making them feel like chefs themselves, taking them snorkeling or just floating around on the lillipad. The food he prepared was amazing and he was always proactive in caring for our food/beverage needs.

I can not say enough good things about them and our experience in the BVIs - Colleen and Matt made our vacation unforgettable!! We consider them family now! ~Jim and JeanMarie Bridget, Morgan and Lauren
We Were Totally Spoiled
We felt compelled to write and thank you so much for placing us on the perfect yacht for our vacation and with the perfect crew. We felt very comfortable the minute we stepped on board. We had the best time because of our amazing Captain Colleen and Chef Matt.

We were delighted each morning with healthy and beautifully plated breakfast, with local fruits each day. Matt introduced us to the many flavors of the Caribbean. Service was impeccable with beautiful place settings, great island cocktails and always gourmet entrees.

We were totally spoiled!My husband and I felt very confident with our captain as she showed us some amazing places in the BVIs. I could go on and on but I just wanted to shout out how experienced and knowledgeable our crew was in making our vacation one of the best!" ~Elisabeth
A Great Time
Happy to be home but also a little sad at the same time that our amazing vacation is really over. Thanks again to Matt and Colleen of the good ship Nadiya for showing us a great time last week! ~The Treffs
Our Best Vacation Ever
We are not sure there are adequate words to describe our thoughts about this vacation! The scenery is breathtaking! The water was perfect! You both are so gracious and kind and fun! We laughed so much! This is one of our best vacations ever. And one we will definitely repeat! We wish you happy sailing and hope our paths cross again!
 ~Robert and Debbie


This was the best vacation we have had. The places we visited on this trip were absolutely beautiful! It has been relaxing and so much fun, too. Matt's food was awesome, and you guys were the best hosts. We cant wait for the next sailing vacation with you both!
Lynn and Mike
Trip of a Lifetime!
The captain of the Nadiya was fantastic. The crew bent over backwards to make us comfortable and welcomed. Nadiya is an older catamaran but was updated recently and is in tip top shape. Everything was great and in good shape. We give the food and drink 5 Stars! We loved the beanbag chairs on the trampoline. This was the trip of a lifetime for the Chaloupka family! ~The Chaloupkas

An Unforgettable Honeymoon
Words cannot suffice in expressing our gratitude for everything you both have done to make our honeymoon something we will never forget. Thank your for the countless breath-taking views, for the delicious and well prepared food, for the history and geography lessons, for the snorkeling and the island tours and most of all for your conversations and your friendship. Mille Baci Dola! ~Hanya and Giuseppe.
Simply Amazing
We could not have made a better choice than the Nadiya!The crew are simply amazing. They are knowledgeable of all the surrounding islands and have gone out of there way to see to our every need. Our meals have been outstanding.Since we are new to sailing the captain has charted our daily course, but remained flexible to any changes we would like to make. We were given options and tips of what to do along the way.

Jamie and I feel like we have made two new friends!Thanks for helping us plan this trip! We could not be happier!
~The Smiths

What a trip!
As for the trip, the experience, the accommodations, the food, the hospitality, the entertainment, the adventures all exceeded our expectations. From start to finish and everything in between, we were pleasantly surprised with all of the fine touches. The crew were exceptional hosts and made us feel comfortable and relaxed every nautical mile. We give the overall experience 2 thumbs up and would highly recommend this trip and experience to others.
~The Shermans

Just what a sailing vacation should be
Thanks for a wonderful and special holiday for us both. We had so much fun! the food was over the top good. You were both so gracious and helpful with everything we wanted to do.
The Roberts