P.O. Box 306417, 5D-2 Estate Misgunst, St. Thomas, VI, 00803, USVI
(844) 522-3913 / (340) 774-5687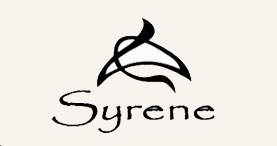 SYRENE GUESTS COMMENTS
Large Tender on Syrene
18ft inflatable with 115hp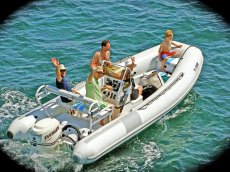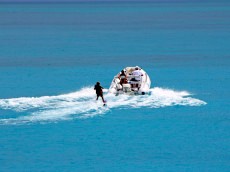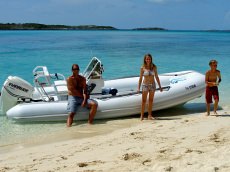 Fun Times on Syrene
On the count of 3...!!!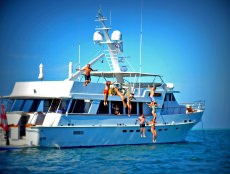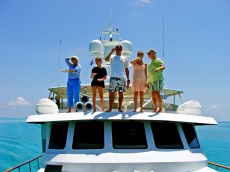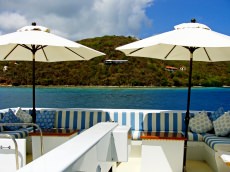 Fun Times on Syrene
Paddleboarding, watching the world go by......and fishing!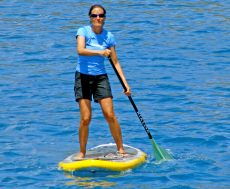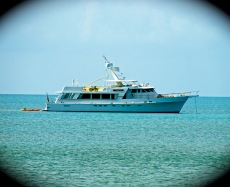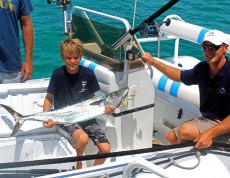 Dining on Syrene
Culinary experience on Syrene.
Glorious vistas for lunch and romantic settings for evening dinner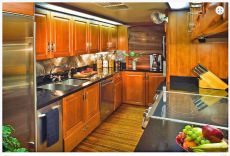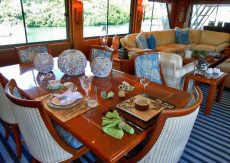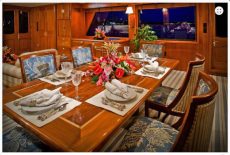 April 2014
Thank you all so much for making our vacation so spectacular, so memorable, so fantastic. You all have such lovely personalities great sense of humour and spirit.
Captain Roger thank you for being our confident and fearless leader. We all felt safe knowing you were in charge of our voyage. Thank you for the snorkeling trips and encouragement in shark and ray alley!
Isabelle Thank you for taking care of us. You are truly a woman of all trades the ultimate multi tasker. We so much appreciate all you did for us to make our stay on the boat comfortable. Having our beds made and turned down, laundry when needed, dining on a table beautifully set, always checking in on us all noticed and appreciated! Thank you too for making us and teaching us how to make a Moscow Mule. I assure you I will make those when home.
Aimee Thank you for one outstanding meal after the other! Of course we were all thrilled to not be shopping or cooking for 10 days and incredibly grateful to have someone else in charge of that, but MAN OH MAN!!! What an incredible treat. Everyone was overwhelmed by your cooking and will miss it and reminisce about how great the food was on Syrene when back home. Big extra thanks for accommodating the special dietary requests. I guarantee you, your efforts were appreciated!
Thomas Thank you for all the important things you did behind the scenes that made our trip fantastic. Thank you for being our sober driver, we appreciate uyou friendly nature and your smile
Much Love Bryce and Erin.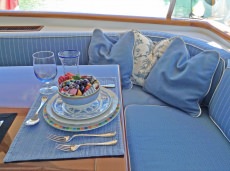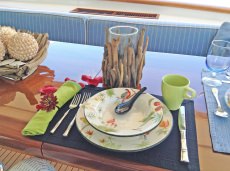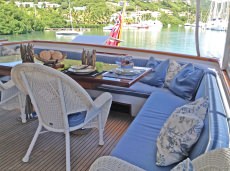 June 2013
Thank you for your awesome awesomness!! You are the bestest and funniest crew in the whole entire world. Thank you. Claire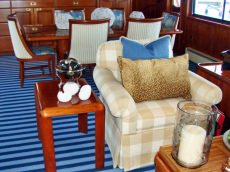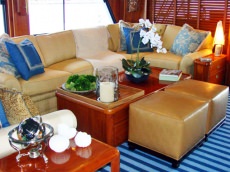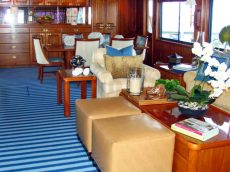 February 2013
What a week! We have had an amazing time! Thank you so much for taking such good care of us. This has been such a wonderful unique experience for us. Each day has been so relaxing and fun. We are so grateful for this week, and we wish safe travels for all aboard as the Syrene continues her journey!
Take care, Beth and Scott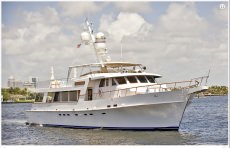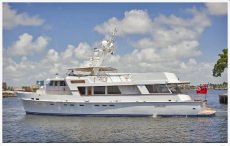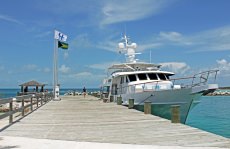 November 2012
To the Super Stars of Syrene
Perfection. From the first day on the yacht in St Lucia, to the last day across from the Hummingbird Beach Bar, I couldnt have had a better time. As a vacation experience it was completely fulfilling and entirely satisfying. Until next time. Cheers! Morgan

Thanks for the amazing food, for the impeccable service; the trip was perfect. Thank you for taking great care of us, and my birthday could not have been more perfect! Thank you for making it so special! We were elated to return to St Lucia, exactly one year from our honeymoon. Thank you for being such a thoughtful crew.
Judith and Jay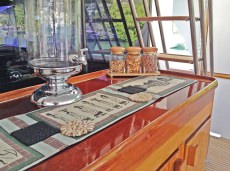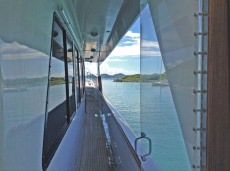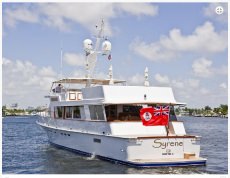 Belize March 2012
It was really fun getting to know such a super crew fun and outgoing and classy. On our vacation the service was absolutely five star, food so gourmet and boat driving terrific. Thank you for making our trip to Belize such an incredible experience. We loved spending this week with you with your gift of hospitality and friendship which made our vacation first class and mega fun every single day. Loved our snorkeling adventures down shark ray alley where we all almost got eaten alive..hahahathey ray didnt touch us but I was scared to pieces and couldnt get back to the dinghy fast enough! So many huge laughs with you both. A sensational trip, thanks for this. Hope we get to see you another summer. Lots of love Aaron & Eileen. P.s. Will miss those late night dances and drinks up top!!! We found life in a timeless place.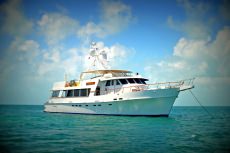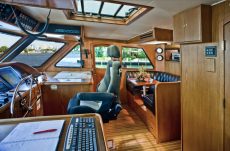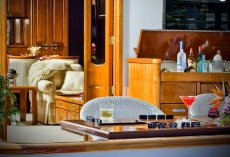 February 2012
Thank you for making our experience on Syrene absolutely perfect. This trip would not have been so incredible without you. You went beyond our expectations and were so on top of everything with more than a can do spirit. You were so attentive to all of us. The food..wow, wow, wow. What more can we say? Never have we had the gourmet cooking consistently delicious every day!
Thanks for ensuring our safety and taking care of all the behind the scenes goings on. Bon voyage, Bryce and Erin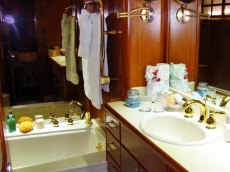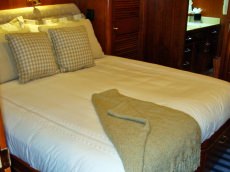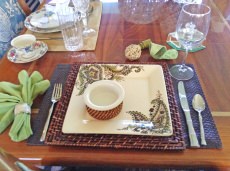 January 2012
Thank you for taking wonderful care of us. The entire trip was magnificent in every way. Our best to you all, and we hope to see you again on another great adventure.
Our sincere thanks - Dick and Hope