P.O. Box 306417, 5D-2 Estate Misgunst, St. Thomas, VI, 00803, USVI
(844) 522-3913 / (340) 774-5687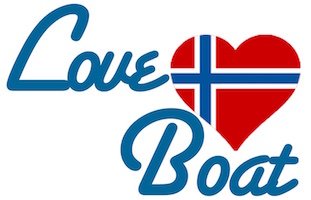 LOVEBOAT GUESTS COMMENTS
Beyond My Wildest Dreams!
Today is the 3rd day off the boat and we are all missing our amazing time together as a family. Yes, the crew actually became like family. We couldn't have asked for a better crew. Jacek and Maya worked so well together that you would never know that this was their first time to crew as a team.

We were very happy with all of the meals prepared for us. At the end of the trip, we were talking about which meal was our favorite and no one could decide because they were all yummy. We felt completely safe with Captain Jacek at the helm and his knowledge and professionalism was unsurpassed. The boat was kept in pristine condition throughout the entire 7 days, which was a team effort of the crew.

The very first night we had a "jam" session playing guitar with Maya, Jacek, my son and husband, which set the mood for the entire trip. Jacek and Maya put us all immediately at ease. As a team, they fulfilled our every whim.

Our days were filled with wonderful food and drink, beautiful sun and sea, card and dice games, dancing and lots of laughter. My son, who I was a little worried about whether he would adapt to being on a yacht for 7 days, said it was the best time he had ever had and didn't want to leave. I completely agree!!

So to answer the question of whether I enjoyed the trip...Beyond My Wildest Dreams!

Thank you Captain Jacek,and Maya! My heart is full! ~Anne and family

Scale of 1 - 10 I would give this trip a solid 10!
Being from the Midwest we had no idea what to expect out of this adventure. We were concerned that we would be bored, sea sick, and be abducted by pirates. Other than the pirate part, the outcome couldn't have been more to the contrary! Every moment was new and exciting. The views in the BVI were breathtaking and we never once felt sea sick. And, the pirates were very nice :) This was a dream come true, we'd recommend it to anyone that can swim. We don't usually tell a lot of friends about the trips we go on, but this is one we just can't stop talking about!!! Scale of 1 - 10 I'd give this trip a solid 10! Our Captain and Co-Captain were incredible as well, we left feeling like old friends!