P.O. Box 306417, 5D-2 Estate Misgunst, St. Thomas, VI, 00803, USVI
(844) 522-3913 / (340) 774-5687



CREW PROFILES
Title
Name
Nation
Born
Licenses
Captain
Martin Cameron
So. African
1980
RYA/MCA Yacht Master Offshore
Chef/Hostess
Cari-Mari Cameron
So. African
1977
STCW
Number of Crew: 2
Languages: English
Crew Profiles:
MARTIN'S BIOGRAPHY

"We are probably only 0,00003% of the world's population, to be so privileged to be sailing a yacht in paradise this week" is something Capt Martin normally tells his guests. A Yachtmaster Ocean, a small craft surf launch and dive captain, a PADI Divemaster and a BBQmaster, his aim is to bring the best out in people. Being a true ambassador of Mother Nature, he will quench any thirst you might have for adventure or one of his signature cocktails. You will learn to relax again and live the dream... one day at a time. You decide what you want to do, but don't be surprised when he challage you to do something you have never done before and love the results of it!

After having sailed the coastal waters of South Africa, the Atlantic, Southern Florida and the Caribbean extensively, in search of his Mermaid of the Aqua Blue Sea, he met his dream, Cari-Mari, in his hometown. Their mutual respect for Mother Aqua, led them to dive and do fishing charters around the world's most southern reef located on the eastern tip of South Africa, before heading over to the Caribbean where they chartered BVI, St Martin, St Barth and Anguilla on catamarans and South Florida and the Bahamas on mono-hulls. Their contages love for each other and entertaining, is something that rubs off.

CARI-MARI'S BIOGRAPHY

"There is a party in your mouth and everyone is invited!" is a favorite Cari-Mari quote. A very experienced gourmet chef and world renound designer/manufacturer/entertainer, who makes everything an event!

Cari-Mari connected to the magical wonders of nature, which inspired her creativity from a young age. When she followed her heart to live near her big lover, the ocean, she met her husband and true lover, Capt. Martin. Together they have created many lasting memories from South Africa to the Caribbean, running charters on catamarans, mono hulls and small craft fishing vessels.

Life is a rhythm and if there is a beat, Cari-Mari will dance with a smile. She believes a strong body equals a healthy mind. A fearlessness for adrenaline sports is the result of heradventurous spirit and thirst for physical challenges. Be sure to be summonsed and guided by her gracious yet upbeat approach, to try all the fun activities Yes Dear has to offer.

Cari-Mari will go above and beyond to take care of your every need. With almost 20 years of experience in design and entertainment, her passion is not exclusive to food, but rather hosting in style, glamour and beauty, with pristine hospitality and a whole lot of fun!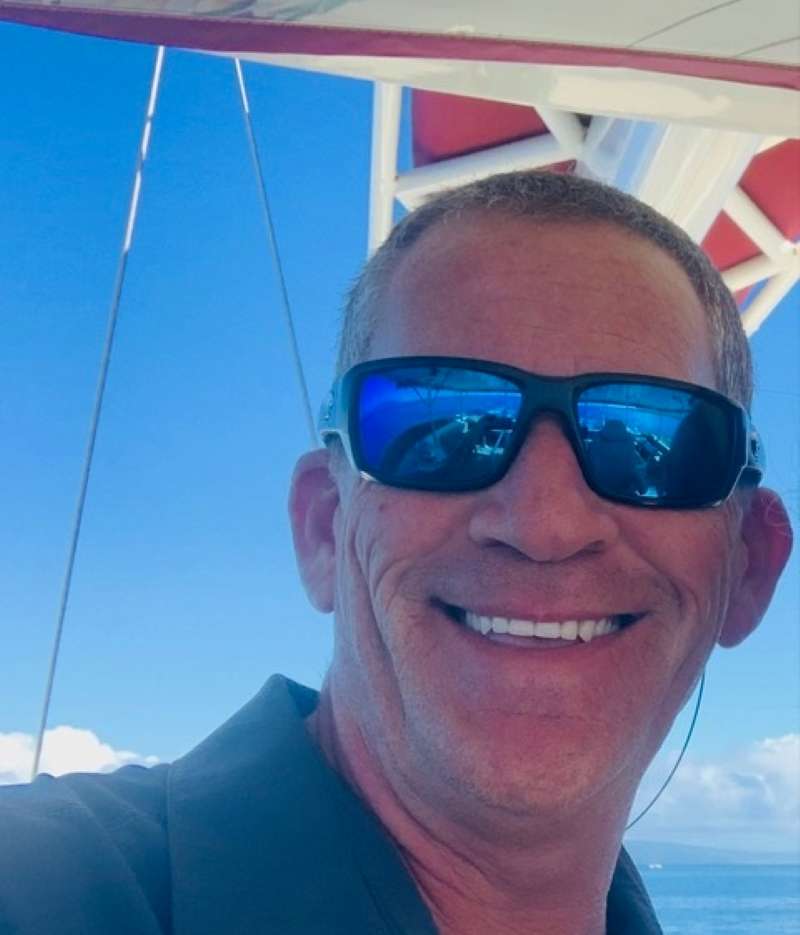 ---