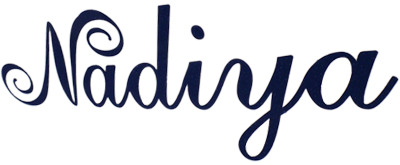 NADIYA GUESTS COMMENTS
Prepare to be delighted!
The scenery was breathtaking, around every corner and curve was another adventure. And while the peer fellowship was fantastic, one of the most consistently fabulous aspects about our trip was the meals. Julie did an absolutely outstanding job in meal variety and preparation. I went on this trip thinking I may actually push back and saw it as an opportunity to maybe even lose a little weight… what I found was myself looking for and wanting seconds, sometimes thirds every time we sat down at the table. Julie had pre-planned a weeks breakfasts and dinners for our group of twelve. She prepared a variety of dishes that allowed me to try some foods I may not usually consider. She always served us timely, warm meals and adjusted easily to our slightly adventurous irregular schedule. Her selections looked fantastic, they were delicious; the aroma drew you in and she was prepared with sides and all the trimmings that enhanced the experience even more. It was such a wonderful way to begin and end our days. On a 1 to 10 scale I'd give Julie a 15+!! I highly recommend you letting her guide your culinary adventures, just sit back, relax and prepare to be delighted.


Very Professional
My son and I, along with 10 friends just returned from an 8 day stay. This is the second trip that Julie and Mike were our hosts. Both were very professional, knowledgeable and eager to please. Julie's meals were off the charts!! Boy, was I pleasantly surprised. I ate like a King!!! Breakfasts were AMAZING, eggs, sausage, bacon, pancakes along with dishes I have never had. Our dinners were FABULOUS. I highly recommend booking your adventure with Mike and Julie as your hosts!! Definitely a 5 Star rating from me!!!!

Miss you guys already!!!
Cant Go Wrong With The Mariers!
Mike and Julie have been such amazing hosts to us over the years! We are always looking forward to what is next for tasty treats, and Mike is ever the consummate server of all he encounters. We always look forward to spending time with them. Can't go wrong with the Mariers.
Food and Hospitality was Incredible!
This was my first time with Julie and Mike. When you rely on other people to plan your trip I am always a skeptic. These two made me feel like family from the start. The food and hospitality was incredible. I highly recommend them for any outing and will use them again in the future. Thanks you two .