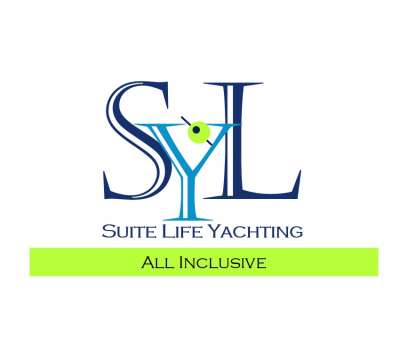 SUITE LIFE GUESTS COMMENTS
June 2018
Roy/Ann/Christian & Davis:
Thanks for all the pre-planning and the excellent hospitality that was matched by top-notch dining and activity options. All of us agreed that it was our best charter yet. The efforts of the crew made for a very relaxing and entertaining week.
Peg and I made it home shortly after midnight last night, Bridget and Cavan not so much, but they did make it home early this AM. We are already missing the crew and our time aboard.

Thanks again for everything,
Peggy, John, Bridget & Cavan


June 2018
Thank you for a wonderful, thought filled vacation. My family and I will be sharing memories, photos, and the infamous GoPro videos for years. Thanks for the wonderful meals, beautiful scenery, and great relaxing time.

The HXXXX Family
June 2018
Thank you for your hospitality. The crew was great and we all had a wonderful time. We hope to come back one day!

The BXXXXXX Family
April 2018
Most memorable family vacation ever experienced mainly because of the charm, warmth, and competency of the fabulous crew and their efforts to please, and the luxurious comfort of the yacht. Fabulous in every way, gourmet meals three times a day and live music every night.

Barbara and Peter
April 2018
Roy, Davis & Christian,
We enjoyed our week so much it was so much fun. All of you were absolutely fabulous! You made the trip incredible. Thank you.
April 2018
Roy, Davis & Christian,
Everything was fabulous, the boat is "Suite"!! The islands that we visited were great. So happy the islands are rebounding from the hurricanes!! What a great trip with lots of great memories of our trip!! You are a great trio. Much appreciation from our entire group for being so accommodating to us, and food was fantastic:)

Much love,
Lis, Bill, Kathy, Don and Dennis
March 2018
A dream beyond any dream I could have imagined. Great fun, great crew, great everything!! The start of my life with the love of my life- My new fiance Debbie! Cheers, thank you and God Bless!

Daniel and Debbie
South Caronlina
March 2018
Captain Roy, Ms Doyle & Bobby,
Thank your for an amazing week in the BVI! The sun, fun, adventures, sandy beaches, bar visits, snorkeling, hot dog ridin, ocean pad and more were beyond expectations! Jumping off the top deck was one of the big highlights and will always be remembered!

All the island visits/excursions gave real perspective on all that has happened down here since we were last time a few years back....Again, ONE BVI STRONG! Can't wait to come back stronger and better than ever...especially the Willy T!

Bobby, our 1st made did a great job being new to the team. He was wonderful with all, helpful and knowledgeable. Thank your Bobby for all your fun with all!

Ms Doyle, words can't describe how AMAZING your snacks, breakfasts, lunches, dinners, desserts and more were!!!!!!! I am getting off the Suite Life at least 20 lbs happier. Thanks to your phenomenal feedings! You sure are a pusher! We will all be talking for years of your fabulous cooking chefing skills. Next time we will cook for you! And of course more birthday shots! Culinary fun fun fun!

Captain Roy, thank you for leading the way to the calmest waters possible to make our stay and adventures on the Suite Life the BEST EVER!

We enjoy your education and expert knowledge and stories of the BVI. In all this was an amazing family and friend vacation and can't wait to come join you all again. We had a great time! You all have become friends to us all! And we look forward to your visiting us in CA!

Sincerely and thanks again.
Lisa, Tina, Emily, Katelyn, Austin, Alex & Walter
January 2018
Captain Roy, Anne, Roberta & Bobby,
Thank your for a truly magical week. We enjoyed becoming a part of the Suite Life family throughout paradise. From St. Thomas to Leverick Bay and back again you were all the perfect hosts and now friends. The elegant tables, superb meals and endless fun in the sun and water were unparalleled and will be treasured in our family memories forever. We wish your fair winds are smooth sailing and hope we can someday explore uncharted waters together. God bless you and the people of these beautiful islands.

With gratitude and fondness,
Debbie, Dave, Meghan, Michael & Patrick
Southborough, Massachusetts

2018
5 Stars for sure! A crew makes the trip and Suite Life is blessed with the very best. Every meal, every detail, every effort was amazing. Would recommend this boat and crew to anyone and everyone I know. Thanks Roy, Christian, and Davis for being so incredible! Our boys will forever remember our 11 days together. You all have a place with us in NY if it is ever needed.
2018
Roy, Davis & Christian,
We could never thank you enough for this unbelievable experience and lifetime of memories. All 3 of you went above and beyond and you were more than just the crew. For 11 days you became part of our crazy lil family and will always hold a very special place in our hearts!

Cheers-Aaaarrghh!
Adam, Lindsey, Knox & Cade
July 2017
Captain Roy and Roberta,
What a wonderful week! Your itinerary was perfect for my family. The service and food was outstanding. We will be back to Suite Life again! We made some memories, thanks for sharing your yacht with us.

Clark and Amy
Captain Roy married us on our trip aboard Suite Life!
My new wife and I feel so very fortunate we were able to have our beach wedding ceremony done by Captain Roy. He, and the rest of the crew on Suite Life, made our nuptials and honeymoon so very very special. From the flowers, to the cuisine, to the luxurious accommodations - all was done with care and attention to detail. We can't wait to come back for our anniversary and celebrate all over again with all of our friends!
Thank you!
Wonderful time aboard Suite Life!!
I just wanted to send a note to thank you for the wonderful time my family and I had on your yacht over New Years. It was such a wonderful experience that I hope to be able to do again one day or share your information with others so they have the opportunity to live in luxury for a week!
Tom & Gina