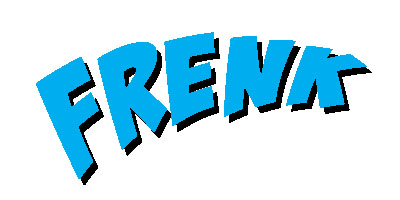 Availability
| Start Date | End Date | Details |
| --- | --- | --- |
| Jul 29, 2019 | Nov 04, 2019 | Unavailable: Saint . Kitts* to Tortola, Road Town,BVI |
| Nov 05, 2019 | Nov 10, 2019 | Boat Show: Tortola, Nanny Cay, BVI to Tortola, Nanny Cay, BVI |
| Dec 21, 2019 | Dec 28, 2019 | Booked: Red Hook, St. Thomas, USVI* to Red Hook, St. Thomas, USVI* |
| Dec 29, 2019 | Jan 05, 2020 | Booked: Red Hook, St. Thomas, USVI* to Red Hook, St. Thomas, USVI* |
| Jan 13, 2020 | Jan 16, 2020 | Booked: Red Hook, St. Thomas, USVI* to Red Hook, St. Thomas, USVI* |
| Apr 05, 2020 | Apr 11, 2020 | Booked: Tortola, Village Cay, BVI to Tortola, Village Cay, BVI |
| Jul 04, 2020 | Jul 11, 2020 | Booked: St Thomas USVI to St Thomas USVI |
| Aug 01, 2020 | Aug 08, 2020 | Hold: Red Hook, St. Thomas, USVI* to Red Hook, St. Thomas, USVI* |
Rates

High Rate: 12700.00 USD per week

Low Rate: 10100.00 USD per week
MCA Compliant: N/A
Rates are All Inclusive
Taxes, re-location fees, cruising permits and licenses may be extra. Please verify with clearing house.
Cruising Permit: Paid by Boat Licenses: Paid by Boat
Seasonal/Individual Rates

Season
Currency
Terms
2 Pax
3 Pax
4 Pax
5 Pax
6 Pax

Winter 2018/2019

US Dollars
(Caribbean Terms) All Inclusive
$10,100
$10,750
$11,400
$11,950
$12,700

Summer 2019

US Dollars
(Caribbean Terms) All Inclusive
$10,100
$10,750
$11,400
$11,950
$12,700

Winter 2019/2020

US Dollars
(Caribbean Terms) All Inclusive
$10,100
$10,750
$11,400
$11,950
$12,700


Additional Rate Details:
Christmas or New Years weeks:
4 guests: $12,540
6 guests: $13,970

Charters outside the Virgins:
Regardless of whether or not a vessel may or may not include taxes in the vessel's listed charter fees for Virgin Islands charters, in general, no fees, port dues, nor taxes are included in the charter fee for any charter outside the Virgin Islands unless otherwise agreed.

Summer Base Port: Virgin Islands
Summer Operating Area: Caribbean Virgin Islands, Caribbean Leewards
Winter Base Port: Virgin Islands
Winter Operating Area: Caribbean Virgin Islands
Location Details:

(305) 926-8457 / (305) 858-2822
Cruzan Yacht Charters has been providing bareboat, crewed, luxury and party yacht charters in South Florida, the Florida Keys, the Bahamas, the Caribbean, New England and many other worldwide locations since 1980. Whatever the occasion may be - sailing, snorkeling, deep sea fishing, dinner cruises, corporate meetings, wedding parties, honeymoons, or a romantic moonlight cruise for two - we will be glad to arrange the perfect yacht charter for you.
http://www.cruzan.com
charters@cruzan.com