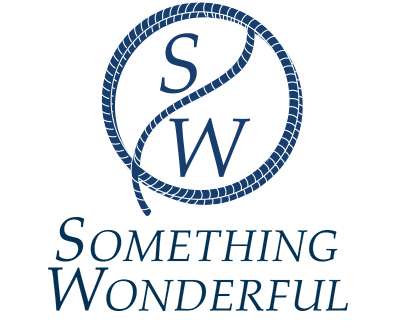 SOMETHING WONDERFUL GUESTS COMMENTS
Guests aboard Something Wondeful April.16th-23rd.16
"We just returned from a 7 day charter in the BVI. We were a group of 4 couples and it was a first experience for all of us, so we really did not know what to except. We choose the Catamaran "Something Wonderful" ... as we boarded we discovered the first problem! The name of this beauty should have been "Something Extraordinarily Wonderful!" Then we met the Crew... Captain Paul, Chef Isabella and Third Mate Daniel. We were welcomed with such grace and refinement by each of them. They instantly made us feel at home. Each one were truly professional and passionate about their careers, but more so they became a part of the family and we learned a great deal from their expertise's. Captain Paul Johnson was a true Captain. We knew how seriously he took his responsibility and we always felt safe and in good hands. Paul plotted a journey that all 8 of us embraced as our best vacation ever. Paul would educate us about this beautiful BVI and each port was unique and special. Isabella wowed us everyday with new, fresh and exquisite cuisine. She too provided us a culinary experience we will never forget.. all the while handling this task with ease and such character. We did wonder before we boarded why we would even need a 3 crew member .. then we met Daniel. Daniel was equally as pertinent and provided the guest with impeccable service. All three crew members worked tirelessly - each sharing in the daily workings of the boat - and we could not help notice the level of discretion. Also it was an honor to see the level of respect they have for their Captain and rightly so. Paul was able to command his crew with great finesse. All three member truly made our experience one we shall always cherish and hope to do again. All of that coupled with what we all thought was to be the most fabulous catamaran. The color scheme was gorgeous, perfectly design in function , amble space and of course we felt the fly bridge was perfect! Every inch of that boat was spectacular! We have all decided after this glorious trip... that when choosing the next charter ... we felt it truly came down to The Crew! We would not want to set sail without this crew! We were blessed to have had both : A Something Wonderful Crew AND Boat! Thank you!"
December 20 – 27, 2014. Three generation family charter in the BVI
Dear SOMETHING WONDERFUL crew,

What an amazing Christmas week and an honor to be your first guests! The memories we all made this week will last a lifetime.

Graeme, Lauren and Zayne all went above and beyond to ensure we were fully pampered and happy every minute. They were always ready to do anything from getting movie night set up, water sports with the kids, running us into beach bars, serving yummy drinks of the day (Z Island Rum Punch) and on and on . . . . They helped us make some extra special memories that we will cherish, while getting photos of the whole week so we can take them home.

Something Wonderful REALLY was just that and we cant wait to spend our next time with these wonderful people on this absolutely perfect boat!

Love,
Julie, Kevin, Robyn, Allie, Mackenzie & Maddie XOXO
(Grandpa Bruce and Grandma Jo, too)

From Mackenzie, 11 years old:

Thank you Something Wonderful for this great trip. I hope to come back because the crew is so nice, the whole boat is filled with relaxations of fun activities and excitements. Wish I could stay!

(With charming drawings of a bowl of popcorn, paddle boarding and something that looks like zip lining.)

Favorite Things

Favorite day with the crew Anegada & the Rose Ceremony
Favorite water activity Sling shot!!
Favorite dinner game Masks
Favorite dinner Beef tenderloin
Favorite lunch Spicy grilled shrimp
Favorite funnies Dinghy get-aways

(305) 926-8457 / (305) 858-2822
Cruzan Yacht Charters has been providing bareboat, crewed, luxury and party yacht charters in South Florida, the Florida Keys, the Bahamas, the Caribbean, New England and many other worldwide locations since 1980. Whatever the occasion may be - sailing, snorkeling, deep sea fishing, dinner cruises, corporate meetings, wedding parties, honeymoons, or a romantic moonlight cruise for two - we will be glad to arrange the perfect yacht charter for you.
http://www.cruzan.com
charters@cruzan.com