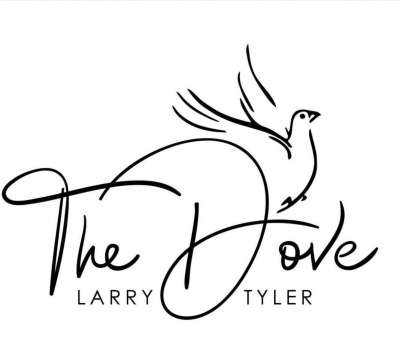 THE DOVE GUESTS COMMENTS
BVI Charter March 2019
Larry and Justyna make a wonderful team and exceeded our expectations in every aspect of the charter. From the immaculate condition of the yacht to the professional level of service and DELICIOUS cuisine, it was a pleasure being aboard THE DOVE. The crew went above and beyond and made a professional quality video of our trip, putting a smile on our faces each time we watch and relive the good times we had!
Nova Scotia Charter August 2017
I can say without hesitation, that our week on your boat was the finest vacation our family has taken together and we are all dreaming about when and where the next opportunity will be for us to do this again with you. It's so obvious that you (and Justyna), have been doing this for so long since you made us all feel so welcome and natural on board even though we had never met nor even spent time on a sailboat before.
February charter 2016
Dear Larry & Justyna,
We had the most wonderful sailing adventure with you both! And hope to do it again in the future. Stay healthy and Fair winds . You're very easy to be with ...great hospitality and yummy food. And it was wonderful to hear about all your world sailing experiences and about life in far off places.The Dove was a beautiful ,lovely ,comfortable sailing ship to be on for 10 days. Now if we can only find a way to sleep as well in our beds without the gentle rolling of the sea.....

Until soon,
Love,
Barbara & Ken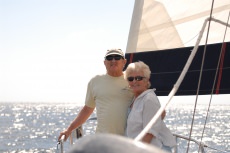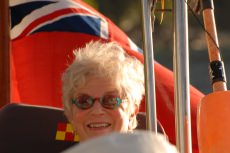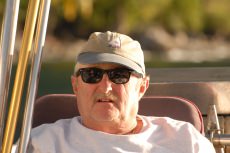 .March 2011 charter guests
Larry and Justyna, hank you both for a wonderful sailing experience. Patty and I had a great time and your hospitality and food were wonderful. We hope to have an opportunity to sail with you again sometime. All the best and safe journeys.
EZGUR Family
Larry, it was really great meeting you and Justyna. The trip was a tremendous experience that we will never forget. I really hope our paths cross again and that we have more days on the Dove again in the future.

Our perspectives are forever changed by sailing with you for the week. Who could ask for more from a family vacation. Outstanding.

-EZGUR Family, December 2017
(305) 926-8457 / (305) 858-2822
Cruzan Yacht Charters has been providing bareboat, crewed, luxury and party yacht charters in South Florida, the Florida Keys, the Bahamas, the Caribbean, New England and many other worldwide locations since 1980. Whatever the occasion may be - sailing, snorkeling, deep sea fishing, dinner cruises, corporate meetings, wedding parties, honeymoons, or a romantic moonlight cruise for two - we will be glad to arrange the perfect yacht charter for you.
http://www.cruzan.com
charters@cruzan.com