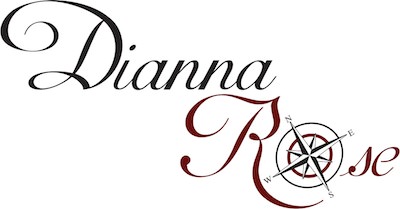 Availability
| Start Date | End Date | Details |
| --- | --- | --- |
| Aug 09, 2018 | Oct 31, 2018 | Unavailable: Fajardo, Puerto Rico* to Fajardo, Puerto Rico* |
| Nov 11, 2018 | Nov 17, 2018 | Booked: Red Hook, St. Thomas, USVI* to Red Hook, St. Thomas, USVI* |
| Dec 01, 2018 | Dec 08, 2018 | Booked: Red Hook, St. Thomas, USVI* to Red Hook, St. Thomas, USVI* |
| Dec 14, 2018 | Dec 21, 2018 | Booked: Red Hook, St. Thomas, USVI* to Red Hook, St. Thomas, USVI* |
| Dec 22, 2018 | Dec 28, 2018 | Booked: Red Hook, St. Thomas, USVI* to Red Hook, St. Thomas, USVI* |
| Dec 29, 2018 | Jan 05, 2019 | Booked: Red Hook, St. Thomas, USVI* to Red Hook, St. Thomas, USVI* |
| Jan 13, 2019 | Jan 20, 2019 | Booked: Red Hook, St. Thomas, USVI* to Red Hook, St. Thomas, USVI* |
| Feb 03, 2019 | Feb 09, 2019 | Booked: Red Hook, St. Thomas, USVI* to Red Hook, St. Thomas, USVI* |
| Feb 12, 2019 | Feb 19, 2019 | Booked: Red Hook, St. Thomas, USVI* to Red Hook, St. Thomas, USVI* |
| Feb 21, 2019 | Feb 28, 2019 | Booked: Red Hook, St. Thomas, USVI* to Red Hook, St. Thomas, USVI* |
| Apr 04, 2019 | Apr 11, 2019 | Booked: Red Hook, St. Thomas, USVI* to Red Hook, St. Thomas, USVI* |
| May 24, 2019 | Jun 01, 2019 | Booked: Yacht Haven Grand to Fajardo, Puerto Rico* |
Rates

High Rate: 18900.00 USD per week

Low Rate: 15000.00 USD per week
| | | | | | |
| --- | --- | --- | --- | --- | --- |
| | 2 Pax | 3 Pax | 4 Pax | 5 Pax | 6 Pax |
| Summer 2018 | 15,300 | 16,500 | 17,600 | 18,300 | 18,900 |
| Winter 2018/2019 | 15,300 | 16,500 | 17,600 | 18,300 | 18,900 |
| Summer 2019 | 15,300 | 16,500 | 17,600 | 18,300 | 18,900 |
| Winter 2019/2020 | 15,300 | 16,500 | 17,600 | 18,300 | 18,900 |
MCA Compliant: MCA Compliant
Rates are All Inclusive
Taxes, re-location fees, cruising permits and licenses may be extra. Please verify with clearing house.
Cruising Permit: Paid by Boat Licenses: Paid by Boat

Additional Rate Details:
MINIMUM NIGHTS: 5
PORT COMMENT: No STJ ports please.


SLEEP ABOARD: Sleep aboard the night before charter dates. $250 per cabin, 2 cabin minimum. Includes welcome cocktail and canapes and breakfast the next morning. Dinner night of sleep aboard is ashore at client expense. Boat will be on dock.

CHILD DISCOUNT: $250 off per child for children ages 10 and under at time of charter. Maximum 2 children per charter and minimum of 6N charter. Pro-rate for 6N charter = $214 for 6N.

HALF-BOARD:. Includes 7 breakfasts, 4 lunches, 3 dinners, other meals ashore at client expense.
2/$15,000 3/@$16,050 4/$17,000 5/$17,550 6/$18,000

CHRISTMAS/NEW YEARS: 7 night minimum. 1-6 pax @ $20,790. New Year's must start 12/28 or later.
.

Summer Base Port: Red Hook, St Thomas
Summer Operating Area: Caribbean Virgin Islands
Winter Base Port: VIrgin Islands
Winter Operating Area: Caribbean Virgin Islands
Location Details:
No St. John ports please.