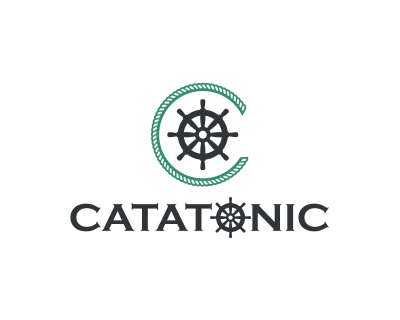 Previously named Catatonic

Availability
| Start Date | End Date | Details |
| --- | --- | --- |
| Feb 10, 2018 | Mar 09, 2018 | Transit: Marsh Harbour, Bahamas* to Red Hook |
| Mar 10, 2018 | Mar 17, 2018 | Booked: Red Hook to Red Hook |
| Mar 18, 2018 | Mar 24, 2018 | Unavailable: Red Hook to Red Hook |
| Mar 25, 2018 | Mar 31, 2018 | Booked: Red Hook to Red Hook |
| Apr 01, 2018 | Apr 07, 2018 | Booked: Red Hook to Red Hook |
| Jul 01, 2018 | Jul 15, 2018 | Transit: Red Hook to New England* |
| Nov 07, 2018 | Nov 14, 2018 | Booked: Red Hook to Red Hook |
| Dec 23, 2018 | Jan 02, 2019 | Booked: St Vincent, Young Island* to St Vincent, Young Island* |
| May 07, 2019 | May 13, 2019 | Hold: Red Hook, St. Thomas, USVI* to Red Hook, St. Thomas, USVI* |
Rates

High Rate: 17500.00 USD per week

Low Rate: 12000.00 USD per week
| | | | | | |
| --- | --- | --- | --- | --- | --- |
| | 2 Pax | 3 Pax | 4 Pax | 5 Pax | 6 Pax |
| Winter 2017/2018 | 14,500 | 15,250 | 16,000 | 16,750 | 17,500 |
| Summer 2017 | 14,500 | 15,250 | 16,000 | 16,750 | 17,500 |
| Winter 2018/2019 | 14,500 | 15,250 | 16,000 | 16,750 | 17,500 |
| Summer 2018 | 14,500 | 15,250 | 16,000 | 16,750 | 17,500 |
MCA Compliant: N/A
Rates are All Inclusive
Taxes, re-location fees, cruising permits and licenses may be extra. Please verify with clearing house.
Cruising Permit: Paid by Boat Licenses: Paid by Boat

Captain Only Rates:
Captain PLUS First Mate - $12,0000 per week - Virgin Islands ONLY
Includes Captain, First Mate, linens, paper products, basic condiments, propane for cooking, use of all water toys, SCUBA diving for certified divers. Also includes one dinner (on charters of 5 days or more with an item from standard crewed menu served by First Mate/Chef).

Does not include food, beverages, ice, fuel, water, moorings or dock at the request of charter guests, communications, customs, port and immigration fees, cruising permits, guest fishing licenses, air fills, transfer to and from airport or lodging, or shore excursions. SCUBA for certified divers is available on board.

HALF-BOARD RATES:
Discount $150 per person
Includes: 7 breakfasts, 4 lunches & 3 dinners. Requires 3 lunches and 4 dinners ashore at client expense. Also see Local Fare option below.



Additional Rate Details:
Above rates are for FULL BOARD TYPICAL CABIN ARRANGEMENT which is 3 queen cabins

VIP OPTION - ADD $1,500: Crew will give up VIP cabin and use one of the interior guest cabins so clients may have VIP cabin. VIP cabin option rate not pro-rated for less than 7N charters.

7 and 8 pax charters - Please inquire - available for children with salon package

Final Balance due 45 days prior to boarding please

Charters of 5 days please divide rate by 6, then multiply by 5. Charters of 4 days or less must be approved by owner/manager.

Christmas/New Years add 10%. Bookings are minimum 6 pax - 1 week minimum.


Summer Base Port: New England
Summer Operating Area: New England
Winter Base Port: USVI/BVI
Winter Operating Area: Caribbean Virgin Islands
Location Details:
Caribbean - USVI/BVI

Summer Base Port: New England
Summer Operating Area: New England
Winter Base Port: USVI/BVI
Winter Operating Area: Caribbean Virgin Islands

Location Details:
Caribbean - USVI/BVI - New England