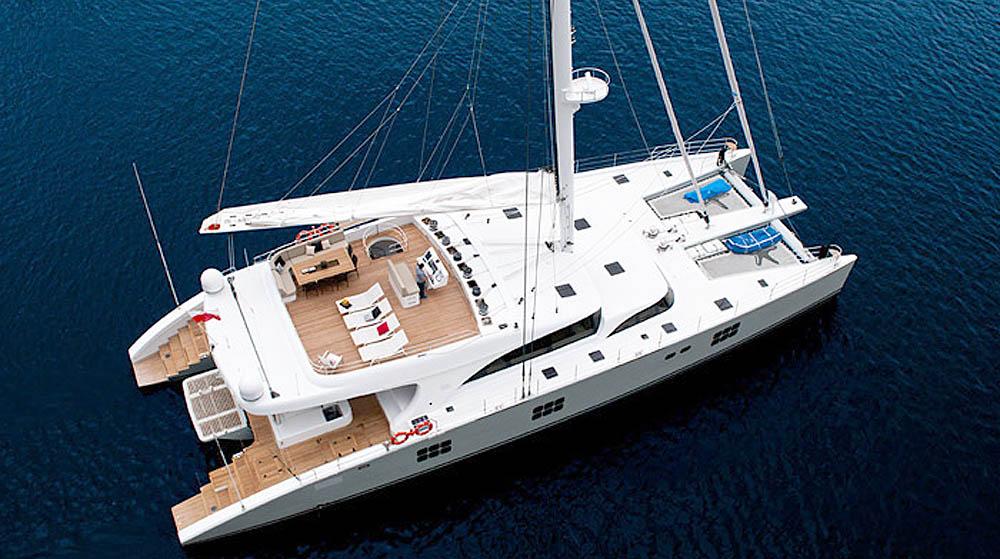 Accommodations:
Ipharra comfortably accommodates in style up to twelve guests in five cabins. Guest cabins include the Master suite with king size bed, two V.I.P. cabins with queen size beds and two twin cabins. These cabins include first class amenities, private bathroom, Bose audio system, LCD TVs, air conditioning.

For a pleasant evening you can watch the latest films from the onboard DVD library on an outdoor home cinema screen on the cockpit with the sea in the back.

The living room is the perfect place for entertainment in luxury, equipped with a multimedia entertainment system of the highest quality, including a 40' LCD television and Bose hi-fi audio system.

The meeting & dining room is equipped with high conference table/chart table with display screen purpose-installed for business meetings and video conferences. The opposite side of the lower deck is occupied by a dining table with high chairs for up to twelve people.