po box 295, Belmont, Bequia, St Vincent, 00000, St. Vincent and the Grenadines
1784 526 8554
http://www.grenadines.net
http://www.islandtimeholidays.com



CREW PROFILES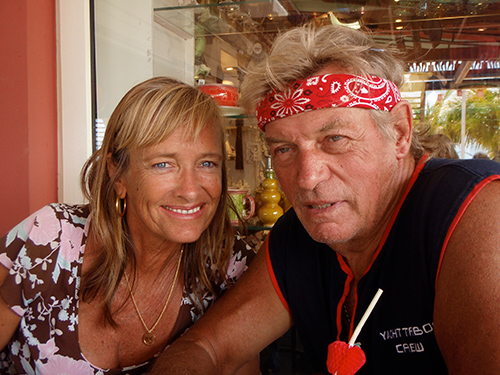 Title
Name
Nation
Born
Licenses
Captain
David Hartstone
British
0
STCW/U.S.Coastguard
Miranda Hartstone
Canadian
0
STCW
Number of Crew: 4
Languages: English - French
Crew Profiles:
TABOO is a family operated yacht. Your crew, Miranda and David Hartstone plus a stewardess and first mate. Captain Davids multiple Atlantic crossings and sailing trips all around New Zealand, England and the Channel Islands, not to mention 20 years sailing in the Caribbean, you are assured total safety. Miranda has a few tricks up her sleeve too! She has years of experience designing menus and buying food for large Vancouver Hotels. She covers every detail to design a menu just to your taste. Most recently, Miranda placed first in the Culinary Excellence Competition at the Grenada Boat Show July 2016.

Both Miranda & David are professional photographers and therefore have a unique talent for helping you accumulate a great collection of photos of your sailing experience with them.

Stewardess, Harriet Stell is 22 from New Zealand, she has amassed over 20,000 sea miles, and brings a huge supply of sailing talent to her position on board, She is a certified scuba diver, along with being hugely charming and a wonderful server for us on TABOO.