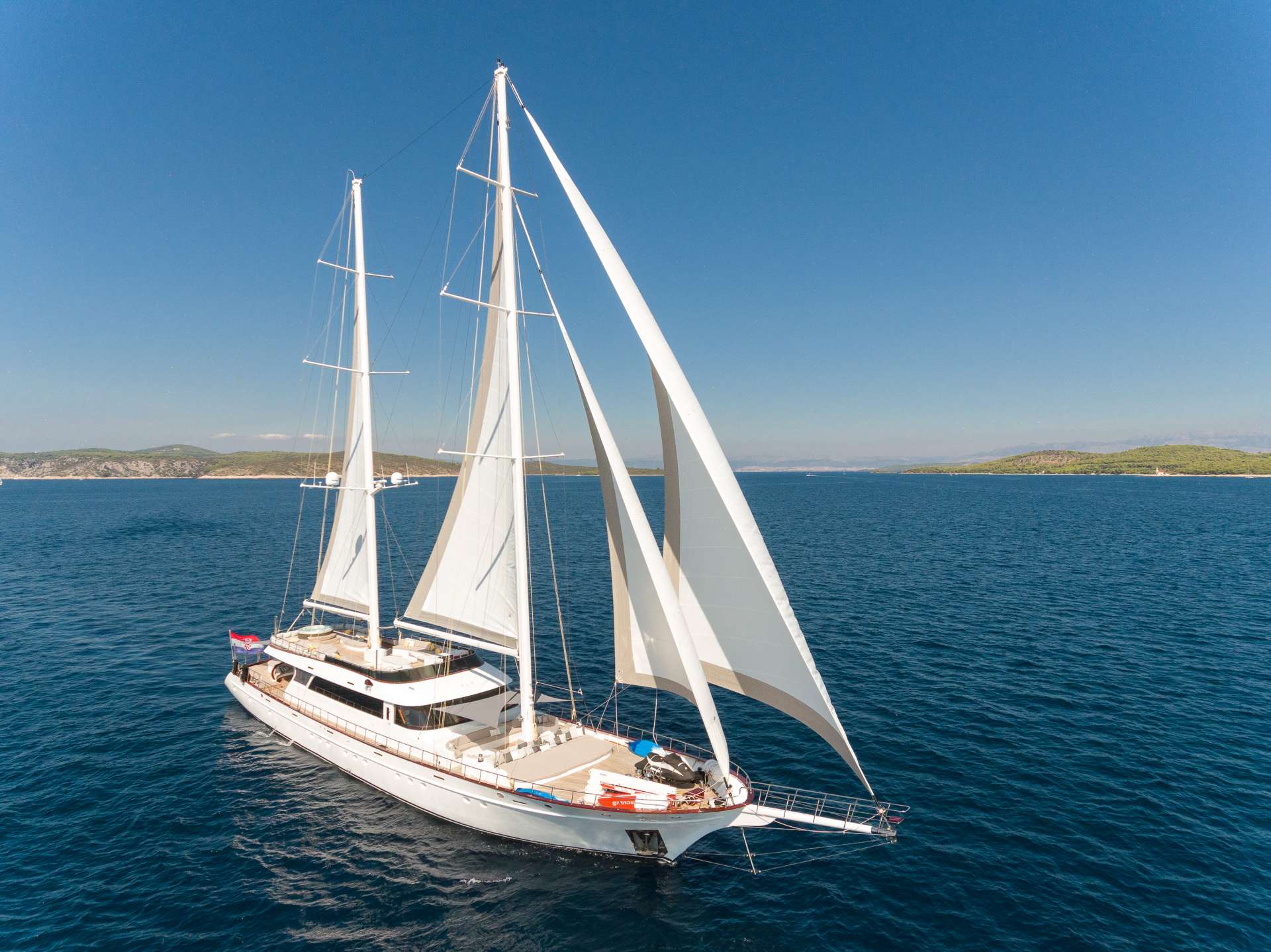 Charter fee of Lady Gita includes Croatian VAT of 13% and fuel expenses.

Perfect for groups up to 12 guests, to be accommodated in total 6 guest cabins: 2 Master, 2 Double & 2 Convertible Cabins.

Like every long dreamed project, once realized, Lady Gita proudly stands out among other projects with that flair of maturity while radiating completely fresh and new look. Many will not recognize what is so mystical about Lady Gita. Only those who had experienced on their own long dreamed projects being realized will say: Oh yes, Lady Gita is the product of every detail been carefully thought thru, selected and processed thru many sleepless nights.
Uncompromised. Taking her time. Will be with you as soon as she is absolutely sure she is stealing the show. That is what makes Lady Gita stunning as Ava Gardner's look or Katherine Hepburn's Sassy and Classy style. Interior designer Aleksandar Mijatovic has achieved his goal: " To create something new, new but as if existed for a long time. The goal was to transform personal dream on paper so that it can be shared with others."

Accommodations:
6 cabins for 12 guests: 2 master cabins, 2 regular double bed cabins , 2 convertible cabins